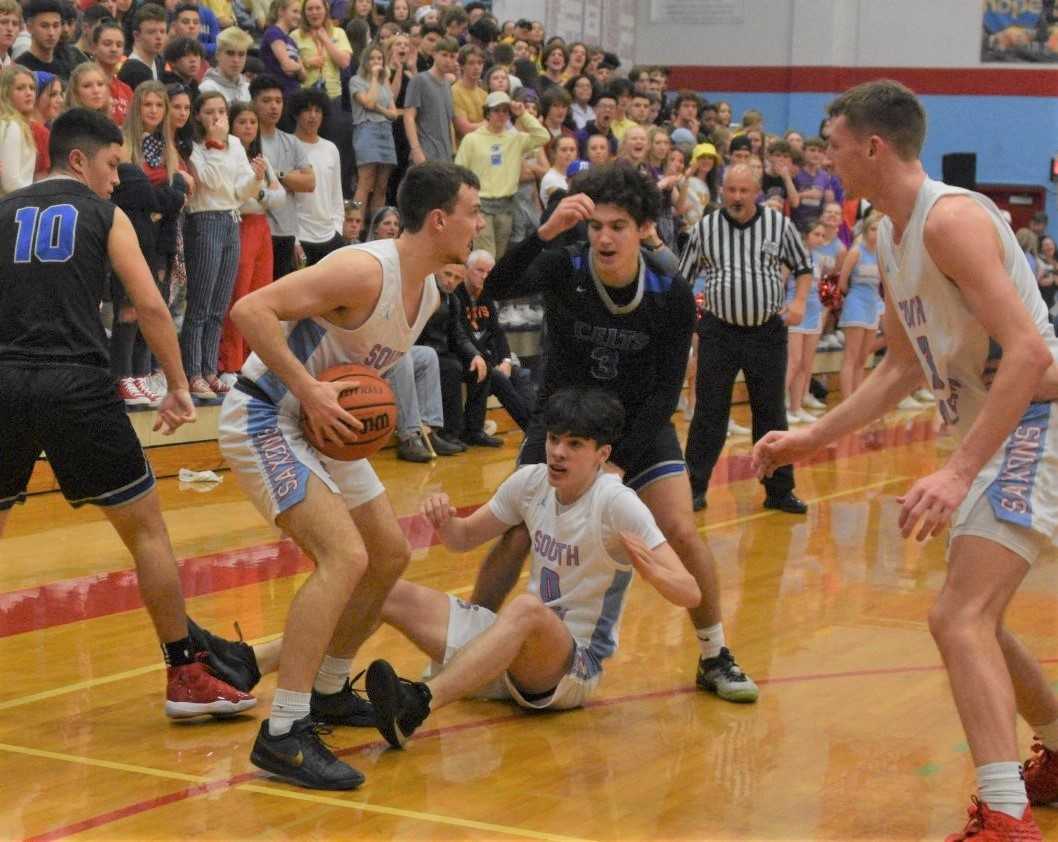 SALEM – No. 6 South Salem didn't need any reminders Saturday night when it played host to crosstown rival McNary with first place in Mountain Valley Conference boys basketball on the line.
Drawing on the sour memory of last year's home defeat to the Celtics – their only conference loss of the season -- the Saxons cranked up their intensity and cruised to an 82-53 win.
"I knew we had to come out with fire tonight," South Salem senior guard Trey Galbraith said. "Last year on this court, they beat us, they rushed our own court. So we had a little under our belts and we were ready to go tonight."
Nick Zuro, a 6-foot-7 junior forward, had 25 points, seven rebounds and three assists and Galbraith added 21 points, seven assists and five rebounds to lead South Salem (13-3, 6-0), which outscored McNary 23-6 in the second quarter to build a 22-point halftime lead and coasted to the victory.
"We knew coming into this one, knowing we're supposed to do this," Galbraith said. "We should do this to every team every night. We're going to come out ready no matter who we play."
Nate Meithof, a 6-4 junior, scored 23 points for McNary (12-4, 5-1), which went into a lull in the second quarter and could not recover.
"We didn't come out as strong as we did in the first quarter to start," Meithof said. "We weren't mentally prepared to play."
Galbraith said the Saxons need to keep the win in perspective.
"We've just got to come out ready to practice on Monday, and don't get complacent with all the wins we got, because we haven't done anything yet," Galbraith said. "We still have a whole another round of conference and the playoffs, so we can't be complacent."