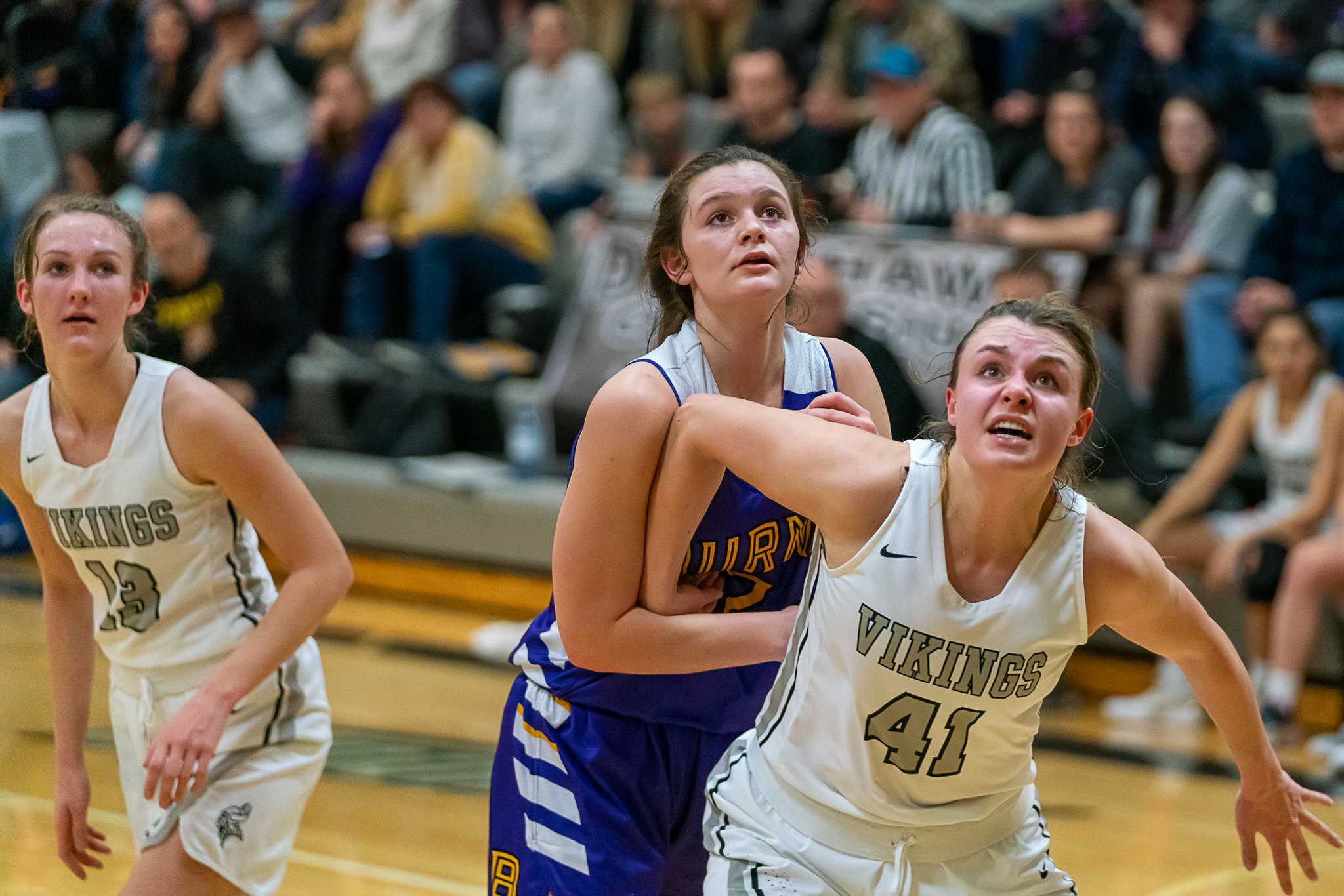 VALE – No. 9 Vale completed a perfect run through the 3A Eastern Oregon League girls basketball regular season Saturday with a 35-29 home win over No. 3 Burns.
Needing a win over the second-place Hilanders to clinch the league title outright, the Vikings (15-7, 10-0) came from behind by holding Burns (19-5, 8-2) to five points in the second half.
"We met our goal in the second half and that was defense," Vale coach Jason Johnson said.
Junior guard Matyson Siddoway scored 12 points and junior guard Emersyn Johnson added 10 points for Vale. Burns got 14 points from junior wing Allie Hueckman.
The win came two days after Vale had its 12-game winning streak snapped with a 41-28 home loss to Baker, which is ranked third in the OSAAtoday 4A coaches poll.
Burns led 11-9 after one quarter and 24-22 at half. Vale pulled ahead 27-26 at the end of three quarters and held off the cold-shooting Hilanders for the win.
"We just could not find the basket," Burns coach Brandon McMullen said. "I think you saw two of the best defensive teams on this side of the state tonight. Both teams know each other very well, and you are not going to see a lot of scoring when these two teams meet up."
Both teams head into the EOL district tournament this week at Eastern Oregon University.