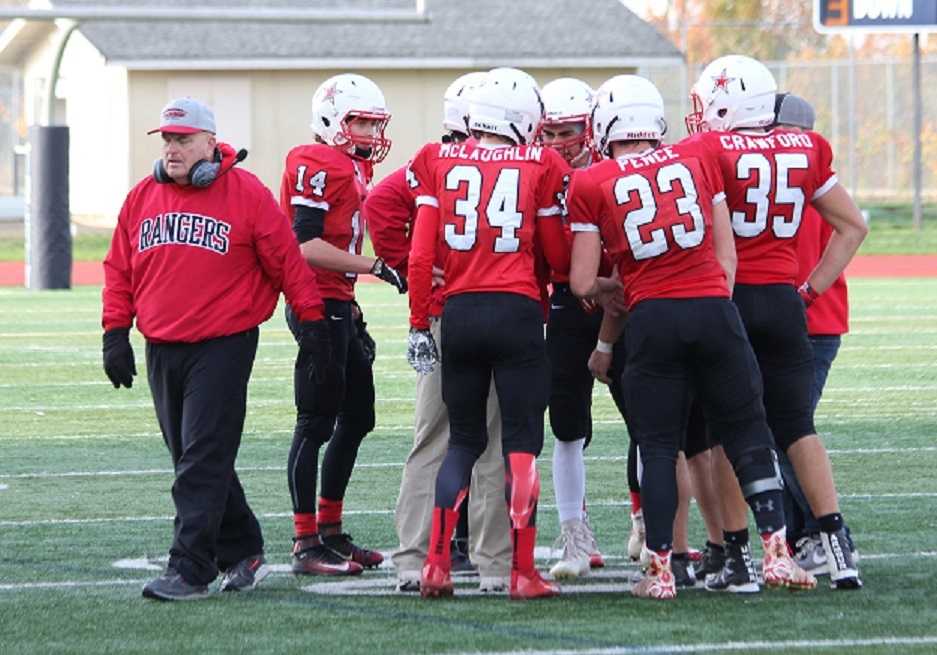 Apparently, word of the impending demise of high school football hasn't reached the Wasco County town of Dufur.
With three consecutive Class 1A eight-man titles, the sport is thriving in the farming community. The Rangers have had record-high participation in recent seasons, and when they played in last year's state final, their cheering section had more than 1,200 fans.
"And there's only about 600 people that live in Dufur," coach Jack Henderson said. "People are proud of their football program. We're kind of living in rarified air in Dufur, Oregon, for football, for sure."
Winning football is nothing new at Dufur. Henderson has won nine state championships in his 31 seasons with the Rangers – more titles than any coach in state history – and has presided over two three-peats.
If Dufur can extend its run this year, it will become the fourth Oregon team to win at least four consecutive championships, joining Regis (1973-77), Amity (1998-2001) and Huntington (1968-71). Only Regis has won five in a row.
"It sure would be fun to win another one," Henderson said. "Every time you do it, it's like, 'Wow, that was great. Let's do it again next fall.'"
As is often the case with the Rangers, they simply will reload for 2018.
"We still have really talented kids this year," Henderson said. "We graduated four starters, and they were the four biggest, strongest kids we had on our team. We're going to look a lot different this year. But we have really good speed. This could be one of, if not the fastest team we've ever had."
The Rangers bring back all four members of the school's state champion 4x100-meter relay team in senior running backs Anthony Thomas, Tanner Masterson and Abraham Kilby and senior end Cole Kortge. The team's fastest player – junior running back Asa Farrell, who was injured for the state track meet – also returns.
Dufur will rely on its unusual depth to replace the departed linemen.
"We're really lucky," Henderson said. "Obviously we've had success, and people want to be around success. But at the same time, we have kids with a good work ethic. Parents expect them to work hard and expect them to be coached.
"The culture in Dufur is such that people really want to play football. Parents want their kids to play football."
Henderson, who also serves as the district's superintendent and the high school athletic director, makes it all go. With a career record of 256-87, he is 11th on the state's all-time wins list, and he might stick around long enough to make a run at the career leader, Dayton's Dewey Sullivan (352-84-2).
"I've still got a ton of energy, and I love coaching," said Henderson, who turns 57 in December. "I love interacting with kids. I love all the stuff that goes with being the head football coach. I might be a guy that does it for another 10, 15 years or something. I don't know that I've lost any energy through the years. I'm just excited about football starting this year."
Every year is different, according to Henderson, and this season already has its own form of adversity. As forest fires have ravaged the Dufur area this summer, many players have been unable to participate in the team's workouts.
"We've had kids literally in the middle of it all," Henderson said. "It's been a huge, challenging time for the families in our community. We've had some kids that have faced some pretty nasty things in the last few weeks."
Henderson is hopeful that the start of football season "brings a sense of normalcy" to Dufur.
"Dufur has been traumatized," he said. "But these are tough people, and they bounce back. That's part of the spirit that helps allow us be successful in football."