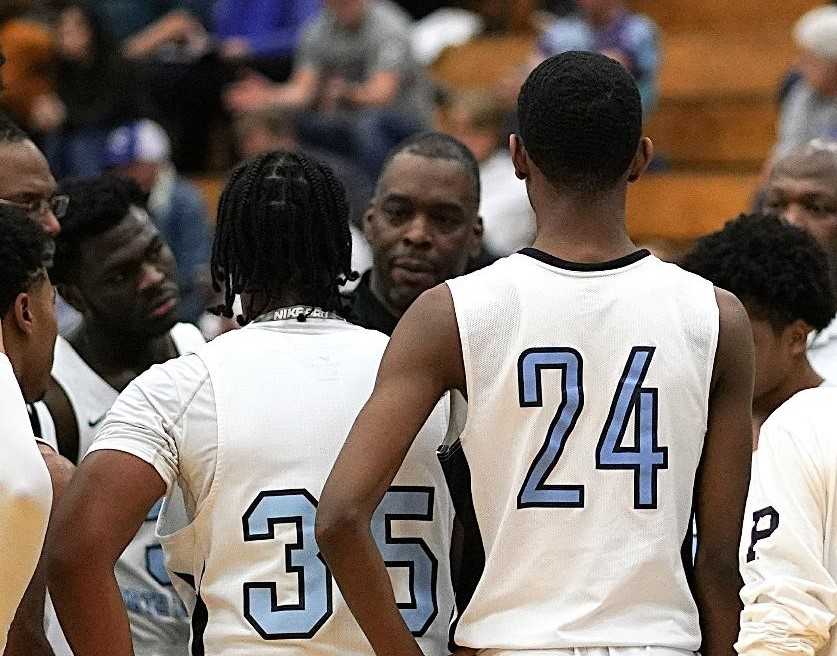 De La Salle North Catholic boys basketball has plenty to show for its first 18 years of play: nine 20-win seasons, six league titles, two 3A championships, three state runner-up finishes and four state player of the year awards.
What the Knights of North Portland don't have is a gym to call their own.
"My banners are rolled up in a box in my office," coach James Broadous II said. "You want to showcase your rich history, and we're not able to do that. It's sort of keeping us in this moment."
But that may be about to change. DLSNC will be switching addresses starting with the 2021-22 school year, and if it can raise enough money, the school will build a gym at its future campus.
"It would mean that our home is complete," Broadous said. "It would really mean that we are now official. We've been renting, and there's nothing like owning."
DLSNC has a gym at its current campus – the former Kenton Elementary School, which it has rented from Portland Public Schools since 2006 – but the space doubles as a cafeteria and the court is only about 60 feet long.
For the last three seasons, the school's basketball teams have played their home games at the Salvation Army gym on North Moore Ave., two miles from the school. In their short history, the Knights also have played home games at the Charles Jordan Community Center and Warner Pacific University.
Rent at the Salvation Army gym skyrocketed last season, though, putting the school's teams in a bind for practices and games.
"We scheduled the minimum amount of home games because of the cost," Broadous said.
DLSNC, which has an enrollment of about 270, had aspired to build a full-size gym at its current campus since before Broadous was hired as the boys coach in 2012. But such plans were resisted by landlord PPS.
DLSNC was hamstrung by a 20-year lease that had risen to $470,000 annually, a cost it deemed unsustainable. After some legal wrangling, the school escaped the lease and agreed to vacate the building by July 2021.
Meanwhile, the school has reached a lease agreement with St. Charles Parish, located at the corner of NE 42nd Ave. and NE Killingsworth St. DLSNC negotiated a 50-year lease with two 25-year lease options for the property, which includes a parish grade school that has been closed since 1986.
"That's going to be our new home," Broadous said. "It's exciting."
The church will remain, but DLSNC – which has raised $20 million through a capital campaign – will renovate the facility and use it "how we see fit," according to Broadous. If DLSNC can raise an additional $3 million, it plans to build a gym on what is now a parking lot.
The gym would have a main court, two side courts, seating for about 500, locker rooms and a student store. It also would have a garage gate that opens to a commons area that will be available to rent.
DLSNC was scheduled to break ground on the project in May, but the start has been delayed until August due to the coronavirus pandemic.
"We've been fortunate enough that a lot of the donors have not withdrawn their pledges," Broadous said. "Our capital campaign is still ongoing, but what we have raised is enough money to get our building going.
"The idea is that we can get the $3 million and we can build a gym now, all at one time. If not, then we've just got to hope and pray for later on."
The school is hoping to reach an agreement to play the 2020-21 season at the Salvation Army gym. If that falls through, it will explore other options, such as the smaller St. John's Community Center.
Broadous is looking forward to the day when students, rather than having to find transportation to home games, can simply walk over to the gym after school. The Knights also can decorate the gym with their colors, banners and maybe even a hall of fame.
"Every time you go into a gym, you see banners and pictures and things, and we don't get that," Broadous said. "We've made the most out of it, but it's not anywhere close to a home-court advantage."