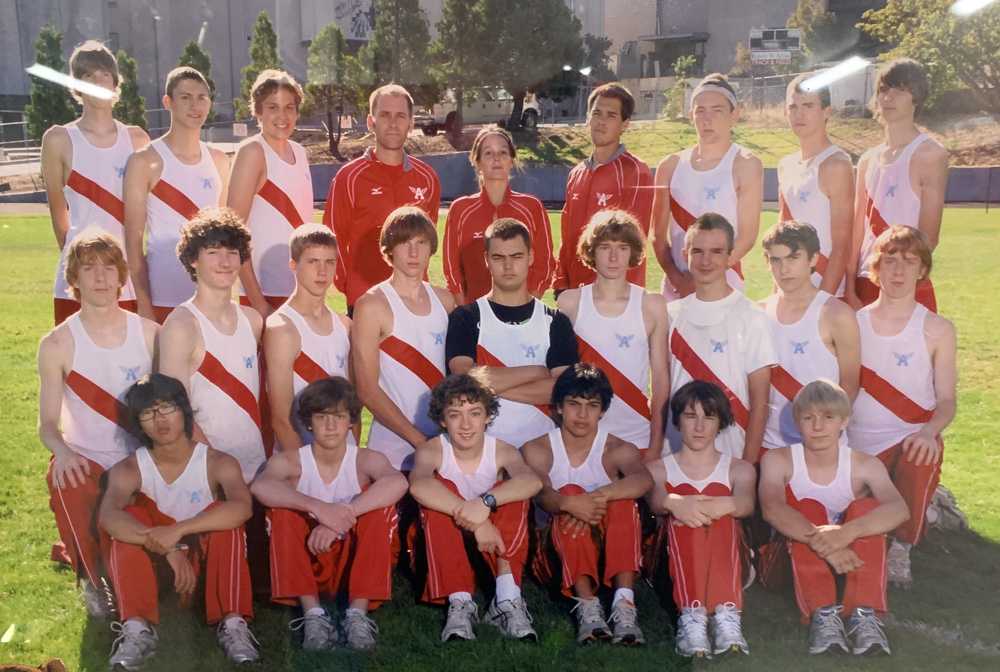 [Editor's note: The idea behind "Alphabet Stories" is to write one noteworthy athletics-related story about each OSAA-member school. We started with Adrian HS on Sept.18. Today's story is about Ashland HS. The goal will be to write two per week. While we will be relying upon athletic directors to furnish story ideas, anyone may offer suggestions by emailing [email protected]]
Ten years ago this month, members of the boys cross country team at Ashland High School voluntarily gave up their dream to produce a better reality.
The decision those teenagers made that Saturday in October demonstrated the kind of extraordinary sportsmanship not often seen during athletic competition, where the object is to win. It is because of that decision, however, that the team is celebrated even today.
Ashland was a favorite, along with Summit, to be one of the two teams to advance to the 5A state meet when the Southern Oregon/Central Oregon Hybrid Cross Country District Meet convened on Oct. 30 at Ashland's home course. Mountain View also was a contender, but Ashland had beaten the Cougars twice in as many meets already that season and was confident that it would do so again.
Mountain View's runners had a great Saturday. Most registered personal bests. Ashland's head coach, Bob Julian, Jr., knew that, on this day, Mountain View was the better team and had earned the opportunity to run at State. For that to happen, however, his team would have to make the wrenching decision to give up that right.
Ashland's Sam Jackson and Mountain View's Chris McBride, the teams' top runners, were battling for fourth place overall. McBride led in the final few meters of the 5K race when Jackson attempted to pass. McBride leaned for the line and, in so doing, flailed his arms. He made contact with Jackson's chest. An official ruled that McBride had impeded Jackson and disqualified him.
Had McBride not been disqualified, Mountain View, not Ashland, would have qualified for the state meet.
Had Jackson passed McBride to finish fourth, Mountain View would still have done enough to take the second spot behind Summit and make State.
McBride's disqualification pushed Ashland past Mountain View for the No. 2 spot and qualified the Grizzlies for the state championships.
Mountain View's season, apparently, was over.
Ashland Athletic Director Karl Kemper was near the finish line and witnessed the infraction. In his mind, the contact was inadvertent. He shared his opinion with Julian.
Julian was conflicted. How could he conduct an awards ceremony and put his team on the podium in second place because of a technicality? It didn't seem right.
Julian called his seven runners together to explain the situation. He suggested that they defer to Mountain View. If they did so, it would mean the career of three Ashland seniors would be over. Julian said that he could not make this decision for the team. There would have to be a vote.
The players talked about deserving to be at the state meet and how they'd run better there. The first boy voted in favor of going. The next six all were for giving the spot to Mountain View. By 6-1 tally, Ashland decided that the Cougars should go in their place.
When Mountain View's runners found out, they gave Ashland a standing ovation.
As do we 10 years after the fact.
Josh Franckowiak, Colin Haug, Alex Bowland, Sam Jackson, Ben Jackson, Isaac Schaaf and Navare Herrera made a community proud that day.
"They demonstrated the ability to do what they believe is right, even if it meant painful personal sacrifice," said Kemper.
Nine years later – last fall – Ashland captured its first state cross country title since 1993.
In a sport where the object is to win, the 2010 team and the 2019 team both did.