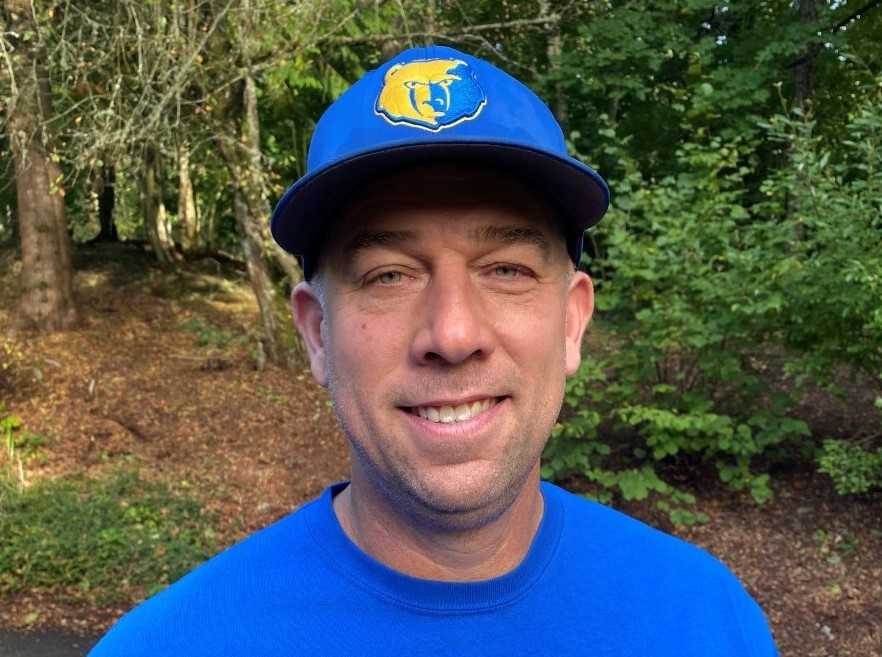 Two weeks after parting ways with first-year football coach David Kilpatrick-White, Barlow has hired Chris Koenig as interim coach.
Koenig, an assistant at Barlow since 2017, was Gresham's head track coach for 15 seasons before resigning this year. He has been a football assistant coach for 25 seasons, also serving at McKay (1994-95), Gresham (1996-2015) and Gladstone (2016).
Koenig coached in Barlow's youth program in 2013 and 2014. His son Nathaniel played at Barlow, where he graduated in 2019, and now is a sophomore defensive lineman at George Fox University.
"Just knowing these kids – I've been in this community now for a long time – I just wanted to support those kids and those families and see them through this," said Koenig, who is in his 24th year of teaching health and PE at Gresham.
Koenig's experience as a head track coach and his familiarity with the athletes at Barlow were key factors in his hiring, according to athletic director Dan Dalzell. He also has a good working relationship with Dalzell, whose sons competed in football and track under Koenig at Gresham.
"We were looking for some stability, obviously," Dalzell said. "With the late change, we wanted to find somebody within the program that could step right in, and he seemed like he had the best qualifications. He knows all these athletes."
Koenig graduated from Linfield College, where he played outside linebacker for the NAIA Division II runner-up team as a junior in 1992. He said he aspired to be a head coach early in his coaching career, but his goals changed.
"There were three or four different opportunities at Gresham to interview for the position, and I never applied once," Koenig said. "It just never felt right. I was already a head coach with track, which keeps you plenty busy. It was really on the back burner."
Dalzell said that Barlow will begin a full search for a coach once the season ends in May. Koenig, who said he enjoys being an assistant, isn't sure if he will pursue the position.
"At this time, I'm thinking this is interim, and we'll see where it goes from here," Koenig said.
In March, Barlow hired Kilpatrick-White to replace Terry Summerfield, who resigned after 22 seasons as coach. Kilpatrick-White, Wilson's coach the last three seasons, was tasked with taking over a team that was coming off its first state semifinal appearance in 28 years.
But the Gresham-Barlow School District rescinded Kilpatrick-White's contract as coach after learning he violated district safety guidelines by coordinating two football workouts for Barlow players at Clackamas High School late last month, according to Dalzell. The three coaches that conducted the workouts were not members of Barlow's staff.
"He was a new coach, kind of eager to get some stuff done," Dalzell said. "I know there was pressure from parents, athletes, assistant coaches, like, 'We've got to do something.' He takes full responsibility for it. If we hadn't had all these restrictions with COVID, there wouldn't have been a problem at all."
Koenig was on the interview committee in the coaching search early this year and said "I thought we made a great hire" with Kilpatrick-White. He called the loss of Kilpatrick-White "really disheartening."
"Our hats are off to him, and we respect the heck out of him," Koenig said. "Talk about committed, dedicated. Super passionate with the kids, a leader amongst men."
Kilpatrick-White addressed the issue in a release to the Barlow football community.
"None of the choices I made were meant to break rules or flout the authority of GBSD," Kilpatrick-White wrote. "In this case, intention is not enough to make up for these errors. My greatest regret in all of this is that I have let you down and won't be able to continue working in such a wonderful community."
Barlow will move forward with virtual workouts for players. Practice is scheduled to begin Feb. 22.
"We're looking for ways to support them and keep them motivated and keep them working out, and goal-oriented," Koenig said. "It's just so challenging to know what you can and can't do. We're going to try to be prepared, and take those safety measures, and go from there."