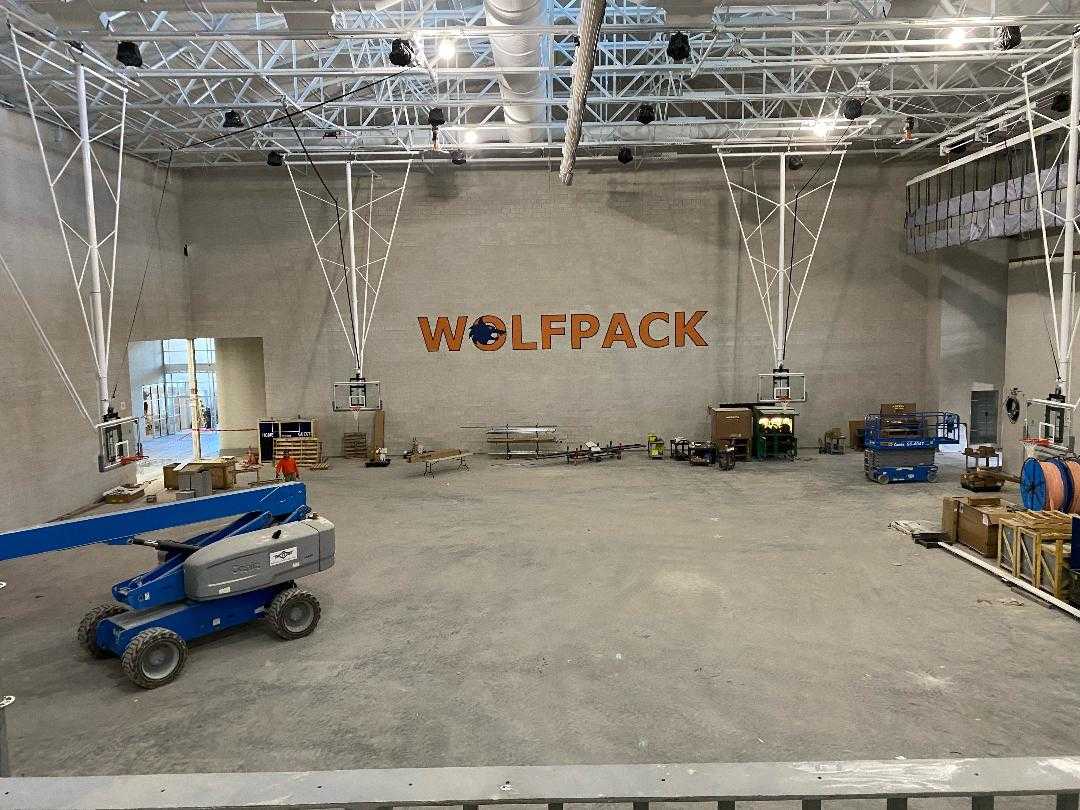 Traveling vast distances for league games has long been a way of life for athletes and coaches at Bend high schools.
"We've been doing it for years, and that's why people are somewhat comfortable with it," said Dave Williams, athletic director for Bend-La Pine Schools.
There is a rising hope, though, that sometime in the not-so-distant future, the district will be able to cut back on the routine five-plus-hour round-trips for league contests.
In 2021-22, the district is scheduled to open Caldera High School in southeast Bend. It will be the fourth high school in Bend, joining Bend, Mountain View and Summit.
"Ultimately, our hope in this whole thing is to maintain a classification level and be able to take our four high schools in Bend, the two high schools in Redmond, and possibly Crook County, and have a conference over here like we used to," Williams said. "It would be awesome."
Bend, Mountain View and Summit moved from the 5A Intermountain Conference to the 6A Mountain Valley Conference at the start of the current four-year time block in 2018-19.
Isolated as 6A schools in central Oregon, they joined five Salem-area schools to form the conference – far from an ideal fit but deemed the best option under the circumstances. Bend and Salem-area schools must traverse mountain passes in making the 260-mile round-trip for league contests.
"It's not really the financial expense, it's the time, being outside of the classroom, for those extended travel periods," Williams said.
For decades, Bend, Redmond and Crook County competed in the Intermountain with eastern Oregon schools, making long road trips to Baker, Pendleton, La Grande, Ontario and Hermiston. Mountain View and Summit opened in 1979 and 2001, respectively, and became part of a shifting Intermountain lineup.
When the OSAA went from four classifications to six in 2006-07, Bend, Mountain View, Summit and Crook County were among the schools in the 5A Intermountain. Redmond, the only 6A school, joined the 6A Salem-area schools for four years.
In the next time block, starting in 2010-11, the 5A Bend schools combined with 6A Redmond and 4A Crook County for a hybrid central Oregon league. Ridgeview, in the Redmond district, came aboard the hybrid when it opened as a 4A school in 2012-13, subsequently dropping Redmond to 5A.
The Bend and Redmond schools composed a five-team, 5A Intermountain in 2014-15, but that broke up in the ensuing time block because Bend and Summit lost their geographical exemptions to remain in 5A as 6A-size schools.
Central Oregon schools are hoping for some stability in the ever-changing landscape, and the addition of Caldera could provide a more lasting solution. Much will hinge on enrollment figures and cutoff points established by the OSAA classification and districting committee, which will be tasked with drawing up a plan for the next four-year time block, beginning in 2022-23.
"Our fingers are crossed that we can get our enrollment levels down to comparable within our region," Williams said. "I would imagine we wouldn't have different classifications for our four high schools. All four of them will be in the same class."
Caldera will draw most of its students from Bend and Summit, which have enrollments of 1,610 and 1,493, respectively. Mountain View's enrollment is 1,293.
Wlliams said the district anticipates the four high schools to have enrollments in the range of 1,200 to 1,500. If they could get below the cutoff for 5A – now at 1,259 – it's possible they could end up in the same league with Redmond (883), Ridgeview (883) and Crook County (672), schools currently in the 5A Intermountain with Pendleton, Hood River Valley and The Dalles.
Construction on Caldera began in late summer 2019 and is about halfway complete. Most of the outdoor athletic facilities are finished, including the football stadium with artificial turf, goal posts and scoreboards.
Caldera has yet to hire coaches, but it does have a nickname – Wolfpack – and a logo. The plan is for the school to open with freshmen and sophomores in 2021-22 and have limited varsity competition in the first year.
"We'll pick and choose some of those individual sports where we can compete," Williams said.
Williams will forgo his district-wide duties to become Caldera's athletic director in 2023-24. By then, he is hopeful the Wolfpack will be settling into a league full of neighbors.
"Nothing against Salem – or if they would've put us with Medford or wherever – but those schools don't want to come over here, and we don't necessarily want to keep going over there," he said. "We're hoping to stay close to home, get our kids home by 9 o'clock, so they can get rested for school the next day."