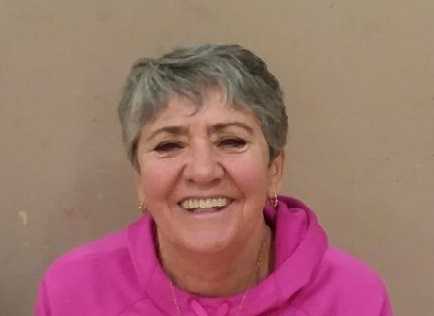 Some of the most familiar faces in Oregon high school volleyball will be missing from the bench this season.
Five coaches who combined to win 20 state championships have resigned since last year, creating a transition period for some of the state's top programs.
Crook County's Rosie Honl, Clackamas' Jim Stultz, West Linn's Carl Neuburger, Summit's Jill Waskom and Southridge's Carol Lambert have stepped down.
Honl won eight consecutive state championships at Crook County (2006-13), four each in Class 5A and 4A. She is 15th on the state's all-time wins list with a record of 525-204 in 26 seasons, the last 22 at Crook County.
"My 30 years were up," said Honl, who was named National Coach of the Year by Prep Volleyball.com in 2012. "My husband, Jerry, has been so patient. We decided to go do things. We're going cross-country, we're going camping. I'm trying to keep busy so I don't miss it too much.
"I loved my job, mostly because of the kids. I gave to them but they gave me so much, too. I got to work early. I got home late. There wasn't one time when I didn't want to go.
"Leaving when I did made sense. We had only one senior last year and finished fourth in the state. It was important that I leave the program in good shape."
Stultz is ninth on the state's career wins list with a record of 614-233 in 31 seasons at Mt. Hood Christian, Centennial, La Salle and Clackamas. He won three state titles at Mt. Hood Christian, three at La Salle and one at Clackamas (2012).
Neuburger won two state titles (2003, 2007) in 18 seasons at West Linn, Waskom won two championships (2011, 2015) in 11 seasons at Summit, and Lambert guided Southridge to its first title last season in her third year as coach.
The new coaches have big shoes to fill.
Former Southridge coach Lena Chan has returned to replace Lambert. Crook County has hired Baylee Dunkel, a first-time coach. Clackamas has turned to JV coach Lisa McBee. West Linn has hired former Wilsonville coach Michelle Hoover, an assistant for the Lions for the past 13 seasons.
The list of volleyball coaches who won't be back this season also includes:
Rob Olson, Centennial
Marshall Goenawan, Century
Corey Barton, Crescent Valley
Shana Lavier, Dallas
Susan Denham, Lake Oswego
Tara Dolan, Liberty
Robert Jackson, Hidden Valley
Rebecca Johnston, North Salem
Breanna Markham, Parkrose
Tiffany Zwick, Sherwood
Linda Riedman, Silverton
Danielle Glenzel, South Eugene
Emily Brink, South Medford