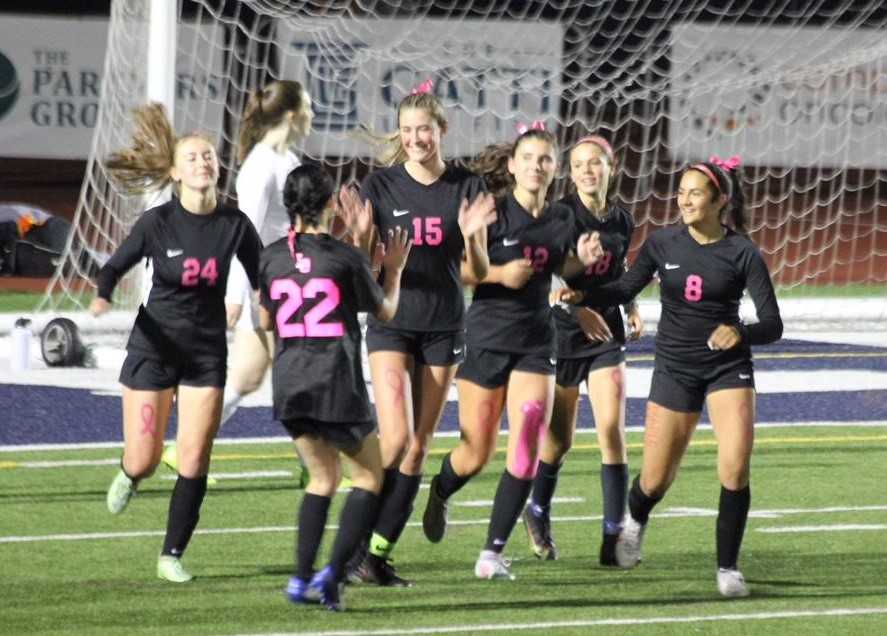 It took a few years, but Foday Kabba's vision for Lake Oswego's girls soccer team is coming to fruition.
Kabba, who succeeded longtime coach Dominic Yambasu in 2018, guided the team to its first Three Rivers League title since 2005 this season. The Lakers carry the No. 2 seed into the OSAA 6A playoffs, which they begin Saturday with a first-round home game against Cleveland.
After posting records of 8-7, 7-7-2 and 6-5 in the last three seasons, Lake Oswego has made a giant leap. The Lakers have climbed to No. 1 in the OSAAtoday 6A coaches poll, ahead of three-time reigning state champion Jesuit (12-1) at No. 2.
"Honestly, nothing clicked, it's just a progression," said Kabba, a 2005 Sunset graduate who played at Gonzaga. "It takes a year or two for them to understand exactly what is expected of them, and more importantly, having them understand what their capabilities are.
"All the credit goes to them and the work they've put in. This is the culmination of all that work they've been putting in."
The Lakers showed progress in the COVID-shortened spring season when they went 6-1 in the Three Rivers, the only league defeat coming against rival Lakeridge, 1-0. They have been dominant this fall in outscoring opponents 45-3, including a 4-0 win over Lakeridge.
Lake Oswego has recorded wins over five teams ranked in the top 10 of the coaches poll in No. 4 Sunset, No. 8 Lincoln, No. 9 West Linn and co-No. 10s Bend and Oregon City. The team's ties have come against No. 6 Tualatin and Sherwood.
"For us, it's just a matter of taking what they already have and making it work," Kabba said. "The talent that we have is no different than the talent most schools have. It's just a matter of how we take that talent and put it into a system that works, that gets the best out of the girls."
The team has a nucleus of multiple-year starters in senior defenders Julia Seiber and Karolina Shipton, senior forward Lauren DeGroot and junior midfielder Natalie Redpath. Senior defender Haley Glass and senior goalkeeper Lauren Smith also provide plenty of experience.
Glass, Shipton and Seiber are the core of a defense that leads 6A and is tied with 5A North Eugene for the fewest goals allowed in the state this season. Smith has played every game in goal.
"We defend really, really well in every department on the field," Kabba said. "It starts from the front and just trickles down from there. The back line has been very solid, to say the least."
Junior Megan Ko and sophomore Anjali Cherian lead a balanced offense along with senior Rylee Winn. Seiber and Shipton also have generated offense from the back line.
"The way we play, we have goals coming from everywhere," Kabba said.
Kabba said the coaches implemented a "transformational change" to the culture when they took over in 2018.
"That takes a little bit of time to put in place and get going," he said. "But obviously after a couple years, the girls have bought into what's expected of them. The quality and the standard that we want to hold them to, they've stepped up to that level."
Lake Oswego's only state title came in 1978, when it finished as co-champion with Aloha. The Lakers made one other final, falling to Jesuit 1-0 in 1999.
Seeded No. 2, Lake Oswego is in position to make a run. Top-seeded Jesuit is on the other side of the bracket.
"Based on how we've been playing, and how the girls have solidified the style and the way we want to play, I think we definitely have a very good chance to continue to do well in the playoffs," Kabba said.