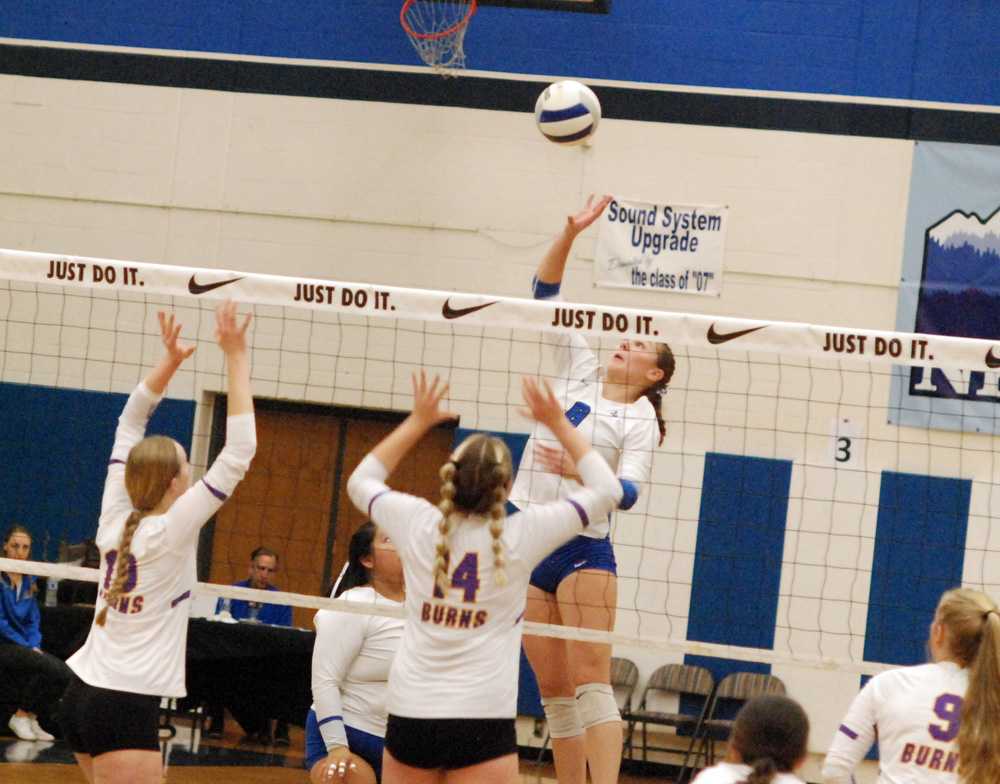 4A Marshfield and 1A Damascus Christian defended their top seed status by winning initial state titles, Valley Catholic made a triumphant return to 3A and Salem Academy fought off a challenge to repeat in 2A, as the OSAA wrapped up drama-filled two-day tournaments in Springfield and Redmond.
We will have full stories in the coming days, but let's recaps 4A, 3A, 2A and 1A here now.
In 4A, Marshfield (24-3) used 11 kills and five aces from sophomore Tatum Montiel to sweep past defending champion Cascade for its first-ever volleyball title. The Pirates were the younger, less-experienced team, but played like veterans from the very first serve, which Montiel passed deftly, Ava Ainsworth set properly and Bridget Gould slammed home.
Cascade, which returned five starters from last year's title team, struggled to put balls away and had fewer blocks and aces than the Pirates, who never trailed in Game 1, and were rarely looking up at Cascade in the other two sets, either.
Annabelle Peterson was a bright spot for Cascade. The junior middle had nine kills and worked hard to keep the energy up on the Cougar team, which was a challenge given how well Marshfield played and how in control the more-physical Pirates were.
In 3A, smaller Valley Catholic (22-6) used its amazing energy, unyielding grit and short memory to sweep defending champions Burns. The Valiants, who moved down from 4A to 3A this season, won the first two sets in convincing fashion but needed a stunning 10-2 rally to end Game 3 to close out the Hilanders. Player of the Game Willa Kayfes, a sophomore middle, delivered the last of her team-high 12 kills to finish off the comeback. Junior Mackenzie King had a strong final two sets for Burns. She finished with eight kills and nine aces.
In 2A, Salem Academy repeated as champions by holding off a spirited effort from Monroe and its talented senior star, Bella Gamache. Gamache had 41 kills and 17 digs and helped the Dragons rally from down two sets to force a fifth and her 41stt kill knotted Salem Academy up at 12-12 in the fifth. But the Crusaders responded with a kill from freshman Emma Brewer and benefited from two Monroe attack errors in close out the match. Brewer finished with 26 kills and 19 digs. Senior Aly Herber added 22 kills and 11 digs for the Crusaders.
In 1A, reigning champion North Douglas dominated Damascus Christian over the first two sets, but the Eagles came all the way back to win, taking state for the first time in school history. Senior Sierra Hale had a stupendous game for Damascus, stuffing the stat sheet to the tune of 15 kills, 16 digs, 20 assists and five aces. Abbigayle Bailey added 11 kills, 17 digs and 15 assists. Brooke McHaffie's 14 kills led three Warriors in double figure kills.