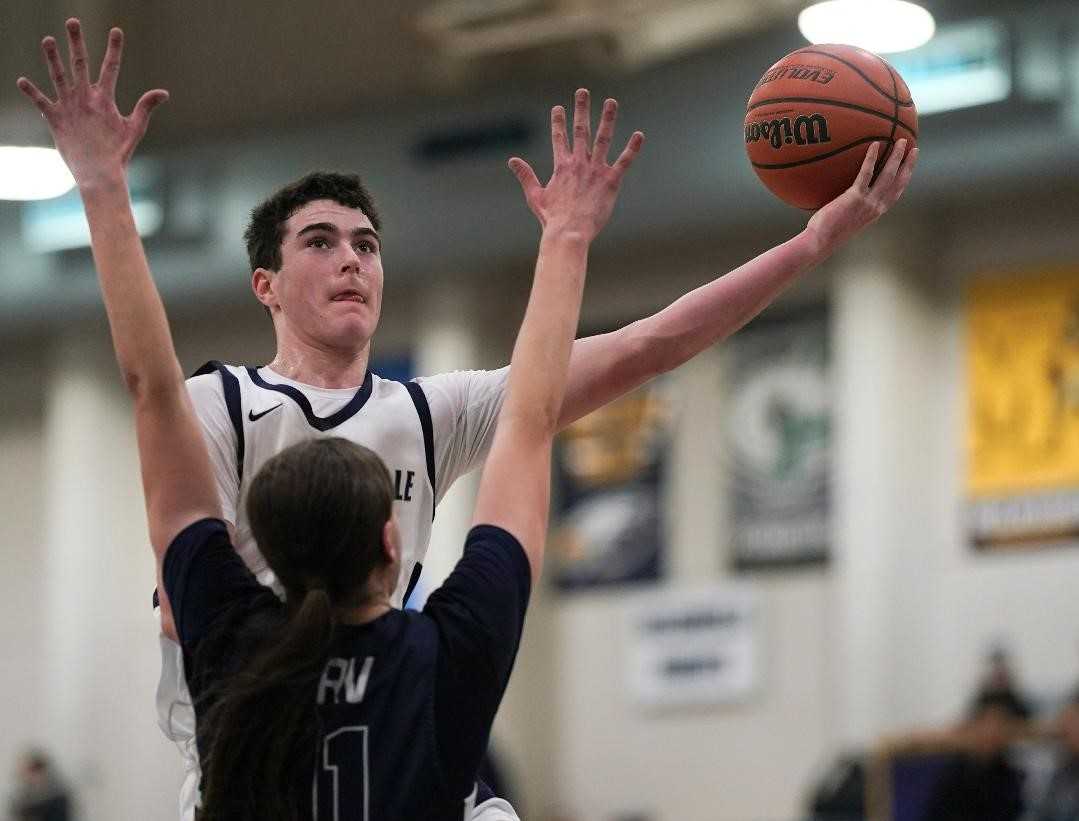 Entering the boys basketball season, it appeared as if reigning 5A champion Wilsonville was facing an uphill battle.
Not only did the Wildcats lose three starters, but the field of state contenders got a jolt when Bend schools Summit, Bend and Mountain View dropped down from 6A.
So far, though, Wilsonville has looked like a legitimate threat to defend its title. The Wildcats, No. 1 in the OSAAtoday 5A coaches poll, are 14-2, their only losses coming against 6A teams.
"The kids are picking up where we left off, doing their best to make their own way," said Wilsonville coach Chris Roche, who has won five state championships at the school. "We've got some guys that really love the game and they're committed."
Last season, the Wildcats won behind a big, physical front line that featured 6-foot-10 Logan Thebiay and 6-7 Tristan Davis. After Thebiay graduated and Davis transferred to 6A Lakeridge, the team had to find a new identity.
"Last year we were just physically imposing," Roche said. "It was hard to do much against us last year. This year's group is more freewheeling. They're looser. They have fun. But they're still doing their best to be good on defense and rebounding. We're not quite as physical, but we're still very athletic."
Wilsonville is getting big seasons from its two returning starters in 6-4 junior wing Kallen Gutridge (23.9 points, 5.4 rebounds, 2.4 steals) and 6-1 senior point guard Maxim Wu (13.8 points, 3.4 assists), as well as 6-7 junior wing/post Kyle Counts (12.5 points, 6.4 rebounds, 1.4 blocks), the team's sixth man last season.
"Those three give us a really strong experience base," Roche said. "And they complement each other really well."
Gutridge, the quarterback for the state runner-up football team, has raised his level of play.
"He can get whatever shot he wants," Roche said. "He's a good teammate, too, and an emerging leader for us. He's strong and athletic, and really poised. He's one of the most underrated players in the state, for sure."
Wu provides ballhandling, shooting and perimeter defense. The versatile Counts, whose development has been slowed by back issues, is blossoming with improved health.
"He's playing much closer to his potential, which has helped us tremendously," Roche said. "As he gets healthier, we get better."
Junior wing Nick Colyer (6-2) and sophomore post Emmitt Fee (6-5) have started all season. Colyer gives the team defense and athleticism. Fee brings size and an interior presence.
The Wildcats are finding ways to win without relying on physical domination.
"We have to show up and compete and put forth a great effort," Roche said. "Our kids know that if we're not focused and ready to go, anybody in our league can beat us. We're not so good that we can just stroll in the building and win."
Against 5A competition, Wilsonville has beaten No. 4 Woodburn 50-34, No. 6 La Salle Prep 59-40 and No. 8 North Eugene 45-36. The Wildcats also have defeated two 4A contenders, topping No. 2 Cascade 57-39 and No. 4 Baker 64-62.
Both of their losses came in the Capitol City Classic during the Holiday Break. They fell to West Salem 60-53 and 6A No. 4 Beaverton 58-57.
Wilsonville stands alone in first place in the Northwest Oregon Conference after beating La Salle Prep (9-6, 5-1) at home on Friday, running its winning streak to eight. The Wildcats also hold a 55-43 road win over Parkrose (9-4, 5-1), which is tied with La Salle Prep.
The path to another state title is loaded with obstacles, however. No. 2 Churchill has been impressive, and the teams in the loaded Intermountain Conference – No. 3 Summit, No. 5 Bend, No. 7 Redmond, No. 10 Mountain View – will be battle tested come playoff time.
Roche said that Summit, the 6A runner-up last season, is the "clear-cut heavy favorite" to win the title.
"I think the state is appropriately impressed with the central Oregon league. That league is loaded," Roche said of the Intermountain. "But the state might be a little undervaluing our league because La Salle is really good. I think they definitely could be a tourney team, a top-five team. Parkrose is better than people know. I think our league is going to have a chance to make some noise."
Otten out
No. 7 Redmond (11-4, 3-3 5A Intermountain Conference) is coping with the absence of senior center Evan Otten, who suffered a broken left wrist Jan. 11 against Caldera.
The 6-10 Otten, who is averaging 15.3 points per game, braced himself with his wrist as he ran into a padded wall while trying to save a ball from going out of bounds.
X-rays revealed he had broken two bones in his wrist. During surgery Saturday, he had titanium plates inserted into his wrist. His recovery time is estimated at six to eight weeks, which means it is possible he could return for the 5A tournament.
"I'm pretty hopeful," Otten told the Bend Bulletin. "It just has to heal properly."
Last season, Otten was instrumental in Redmond winning the IMC title and making the state semifinals.
Lava Bears in first
Bend rose to the top of the Intermountain with two big wins last week.
The Lava Bears (9-6, 6-0) edged Summit 62-58 at home in a first-place showdown Jan. 16, ending a 27-game league winning streak for the Storm (10-4, 5-1).
Three nights later, Bend came back from a 10-point deficit in the fourth quarter to win at Redmond 37-36. The Lava Bears scored the last five points, getting a three-pointer from senior Ben Keown and a basket by senior Austin Baker, who caught an airball and scored with 1.2 seconds left.
Bend made six three-pointers in the second half against Redmond, three by senior Caden Dornhecker, who scored a game-high 13 points.