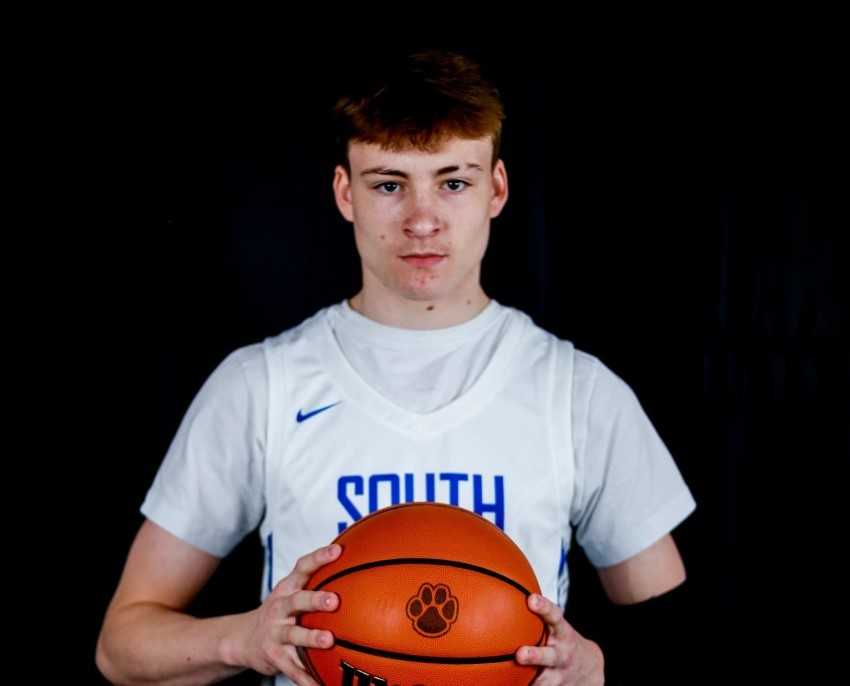 As one of two starters back from last year's 25-3 team, South Medford sophomore guard Boden Howell was expected to shoulder more of the scoring load this basketball season.
The 6-foot-4 Howell has more than delivered, raising his scoring average from 14.5 last season, when he made the first team in the 6A Southwest Conference, to 23.0 this season.
But nobody could have anticipated what Howell accomplished Tuesday when the No. 10 Panthers (16-5, 8-0) rolled to a 111-80 win at second-place Roseburg (14-5, 4-3).
Howell erupted for 53 points, the second-highest total ever by a sophomore in Oregon, behind only Grant's Brandon Brooks, who scored 60 against Lincoln in 1998. He broke the school record of 41 (Kyle Singler, Dec. 2006) and the Southern Oregon big-school mark of 43 (Bill Singler, Medford, March 1971).
"We didn't see that coming," South Medford coach James Wightman said. "That 53 will not be touched."
Howell has been on a scoring binge of late, averaging 36.5 points in his last four games. He put up 40 points in an 89-74 win at South Eugene on Jan. 31.
"He's just a scorer," Wightman said. "He's a crafty dude. His IQ is off the charts for him being only a sophomore. In the last four games, it's just the focus level has been so high. It's crazy."
Howell played 31 minutes against Roseburg, scoring 22 points in the first half and 31 points in the second half. He shot 20 of 31 from the field, including 4 of 9 from three-point range, and 9 of 9 on free throws. He also had five assists, four rebounds and three steals.
"He filled up the stat sheet," Wightman said of Howell, who is averaging seven rebounds per game.
Junior guard Jackson Weiland matched his career high with 28 points and had 11 assists as the Panthers set a school record for points in a game that was played at a breakneck pace.
"I told the boys, 'If they want to run, let's set some records tonight,'" Wightman said. "I've got two of the better guards in the state who can fill it up."
Howell has become more aggressive in taking the ball to the basket this season. In the 40-point game, he shot 0 for 4 on three-pointers but 17 of 23 on two-pointers.
"He mixes it up in getting to the cup to his old step-back that he can do very well from 12 to 18 feet," Wightman said. "If he gets to 12 to 15 feet and elevates, it's over with. It's going to go in. He's kind of mixed things up instead of waiting at 22 feet and waiting to shoot a three."
Tuesday's game included his first in-game dunk.
"He got up and he kind of cocked it back a little bit with two hands," Wightman said.
Howell and Weiland (18.9 points per game) are the only returning starters from last season, when the Panthers took fourth in the 6A tournament. With three new starters in senior guards Deacon Edgar, Cameron Sewell and Ty Henry, developing chemistry has been a process.
But after a 2-4 start, South Medford has won 14 of 15, including 10 in a row. The Panthers illustrated their improvement Feb. 1 with a 60-51 home win over West Salem, a team that beat them 58-53 on Dec. 29.
"We were thinking at the start of the year, when things weren't going well, 'Can we go 12-12 with this team?'" Wightman said. "We're 16-5 and they're starting to figure it out a little bit."