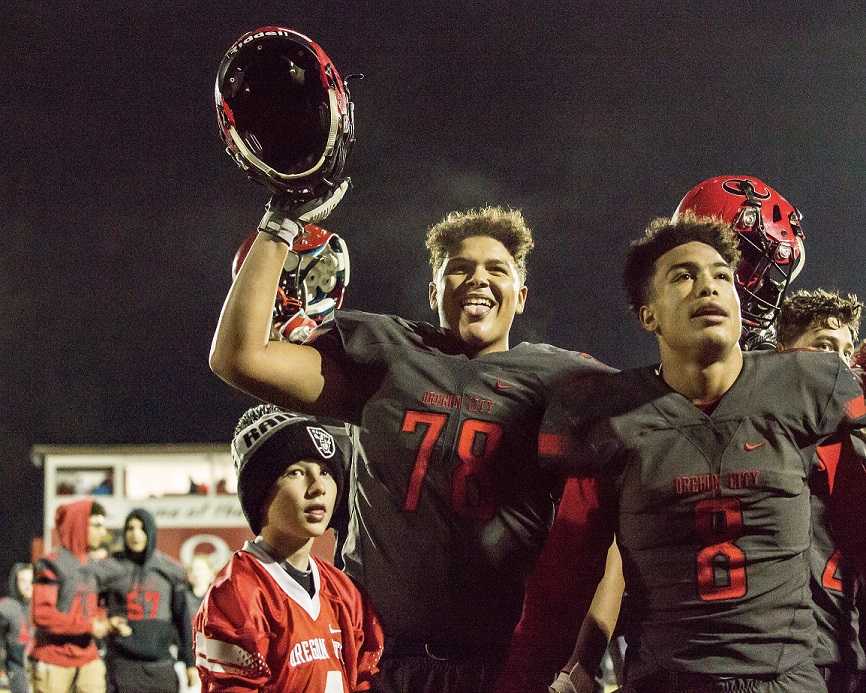 After four years away, Oregon City is back home in the Three Rivers League.
The Pioneers, members of the Three Rivers from its inception in 1982-83, spent the last four years in the Mt. Hood Conference, apart from most of their traditional rivals.
They returned, though, when the OSAA realigned districts for the four-year time block that begins in 2018-19.
"Obviously, it's natural," Oregon City football coach Dustin Janz said of being in the Three Rivers. "We're kind of right in the pocket with all those other programs and schools."
The last time the Pioneers were in the Three Rivers, they won the league football title in 2013. They did not win a title in the Mt. Hood, going 21-7 in conference games in four seasons, losing four times to Central Catholic, twice to Clackamas and once to Reynolds.
They re-enter what is widely regarded as the state's best football league.
"It's a great challenge. We're excited about that," said Janz, who heads into his second season as coach. "We know we'll be tested week in and week out."
One of the more meaningful aspects of the Pioneers' return to the Three Rivers is their football rivalry with West Linn. The teams have played in the Battle for the Bridge for 97 consecutive years, but to keep the series alive in the last four seasons, they met in season-opening nonleague games.
It was far from ideal considering the magnitude of the game. This year, the teams play in the regular-season finale Oct. 26 at Oregon City.
"That's fantastic," Janz said. "We'll have eight games under our belt by the time we get to that week. We'll already be in the football groove.
"Every year we hope we're playing in that game for an opportunity at the conference championship or to get ourselves in the top two or three in the conference. For the winner of that game to clinch, that would be a really awesome thing."