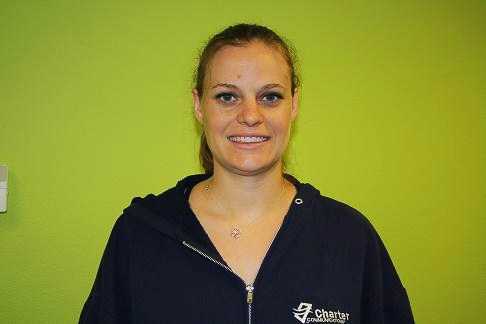 FOR IMMEDIATE RELEASE
Contact: Bruce Howard
INDIANAPOLIS, IN (March 16, 2023) – Four outstanding former high school athletes, including Tamika Catchings, one of the top female basketball players at all levels in U.S. history, and Carlos Boozer, a high school star in Alaska before his success at the college and professional levels, highlight the 2023 class of the National Federation of State High School Associations (NFHS) National High School Hall of Fame.
Honorees will be inducted July 1 at the 40th induction ceremony of the National High School Hall of Fame, which will be held at the NFHS Summer Meeting in Seattle, Washington.
The other two former athletes in the 2023 class are Clarissa Chun, who became the first wrestler to win an official state high school girls wrestling title in 1998 at Roosevelt High School in Honolulu, Hawaii; and Maranda Brownson, a track and field standout at Yoncalla (Oregon) High School who won all 16 of her events in four years of competition at the Oregon School Activities Association Class 2A State Track and Field Meet.
Brownson was one of the most dominant track and field performers in the nation during her four years at Yoncalla (Oregon) High School from 1998 to 2001. Amazingly, she competed in and won four events each year – the maximum number – at the Oregon School Activities Association Class 2A State Track and Field Championships. In the end, she won 16 of 16 events – one of only two athletes – girls or boys – in Oregon history to accomplish the feat.
During her historic run of state titles, Brownson never won the same combination of four events. She won six different events, including the 200-meter dash and 100-meter hurdles all four years. She won the long jump three times, high jump and triple jump twice and 100-meter dash once. She helped Yoncalla to one state title, one runner-up finish, along with one third-place finish and one fourth-place finish. In her final two years, she scored all 40 of her team's points.
Brownson also played basketball at Yoncalla and was a four-time letter winner and two-time Big Fir League most valuable player. She was the 2001 Oregon Girls Prep Athlete of the Year and 2001 Eugene Register-Guard Prep Athlete of the Year. She competed in track and field collegiately at the University of Nevada and is listed on a number of all-time indoor and outdoor best performance lists.
Oregon inductees in the NFHS National High School Hall of Fame:
Paul McCall - 1982
Danny Ainge - 1992
Mel Renfro – 1995
Steve Prefontaine - 2000
Dr. Thad Stanford - 2004
Terry Baker - 2006
Dewey Sullivan - 2008
Rod Harman - 2012
Rick Lorenz - 2015
Joni Huntley – 2016
Dick Fosbury - 2018
Susan McLain - 2022
Maranda Brownson – 2023 (to be inducted July 1, 2023)
For more information about the NFHS National High School Hall of Fame and Oregon's inductees listed above visit:
https://www.nfhs.org/resources/hall-of-fame/
Click on the induction year and photo of inductee to access profile information.
About the National Federation of State High School Associations (NFHS)
The NFHS, based in Indianapolis, Indiana, is the national leadership organization for high school sports and performing arts activities. Since 1920, the NFHS has led the development of education-based interscholastic sports and performing arts activities that help students succeed in their lives. The NFHS sets direction for the future by building awareness and support, improving the participation experience, establishing consistent standards and rules for competition, and helping those who oversee high school sports and activities. The NFHS writes playing rules for 17 sports for boys and girls at the high school level. Through its 50 member state associations and the District of Columbia, the NFHS reaches more than 19,500 high schools and 12 million participants in high school activity programs, including more than 7.6 million in high school sports. As the recognized national authority on interscholastic activity programs, the NFHS conducts national meetings; sanctions interstate events; offers online publications and services for high school coaches and officials; sponsors professional organizations for high school coaches, officials, speech and debate coaches, and music adjudicators; serves as the national source for interscholastic coach training; and serves as a national information resource of interscholastic athletics and activities. For more information, visit the NFHS website at www.nfhs.org.
MEDIA CONTACTS: Bruce Howard, 317-972-6900
Director of Publications and Communications
National Federation of State High School Associations
Chris Boone, 317-972-6900
Assistant Director of Publications and Communications
National Federation of State High School Associations
Nate Perry, 317-972-6900
Manager of Media Relations
National Federation of State High School Associations
Olivia Jennings, 317-972-6900
Coordinator of Social Media and Communications
National Federation of State High School Associations
ojennings@nfhs.org