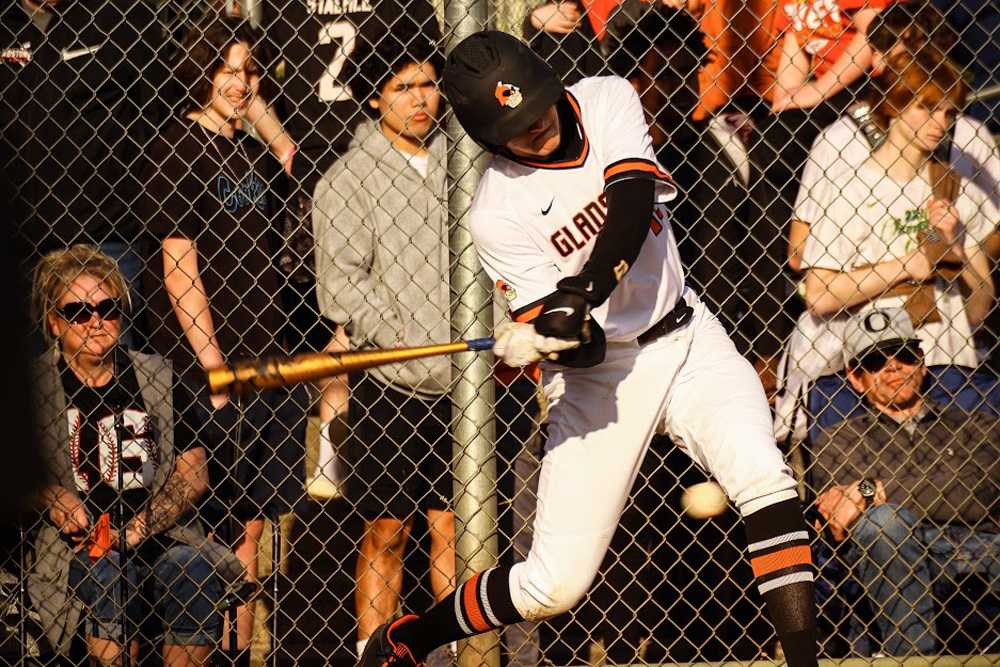 [Editor's note: Looking only at electronic box scores and other available online reference sources, I will recap Monday's game between Gladstone and The Dalles "GameChanger style," a kind of AI that I call "JohnGPT." Note that it may not be completely accurate. Chat GPT rarely is.]
Senior RHP Hayden Smith threw a complete game, striking out 12, to lead Gladstone, the away team, past The Dalles, 4-2, on Monday afternoon. The game was played under partly cloudy skies with temperatures in the 50s.
Hayden Smith gave up one earned run and two runs total in the first inning but shut out The Dalles the rest of the way.
The two runs for The Dalles were scored by Nolan Donivan and Diego Gonzalez. They led off the bottom of the first inning with hits and scored on an RBI ground out by Braden Schwartz and a throwing error on the catcher.
Gladstone scored two runs in the top of the second to tie. Sophomore pitcher Avery Schwartz got out of trouble in the first by recording two strike outs, but the sophomore did not get an out in the second. Ben Hoffman and Collin Smith got on for the Gladiators and scored. Hoffman had a stolen base.
Pitcher Manatu Crichton-Tunai relieved Avery Schwartz in the second inning and pitched 4.2 innings, giving up zero earned runs while striking out five, walking two and giving up three hits. He gave up a run in the third and one in the fourth but both were unearned as The Dalles committed three errors. Isaiah Conner drove in the third run with a single. Brayde Owen hit a triple to drive in the game's final run. Brycen Bryan and Asher Gonzolez scored the runs.
Gladstone finished the day with just five hits, two by Conner. The Gladiators walked nine times. Every player but one walked at least once. Collin Smith walked twice.
The Dalles outhit Gladstone, eight to five. Nolan Donivan, Diego Gonzalez and Will Booth had two hits each. Will Booth hit a double, the only extra base hit for the Riverhawks. Will Booth also walked, the only walk of the game allowed by Hayden Smith.
Hayden Smith threw 110 pitches to get the win, 70 for strikes.
Gladstone coach Casey Webster got his 12th win of the season and 487th of his career. He has been coaching at Gladstone for 31 seasons. Gladstone won a state title in 2018.
The Dalles, which started the season 5-0, fell to 6-6 with the loss. The Dalles plays at home against Molalla on Wednesday. Gladstone will host Estacada on Wednesday.