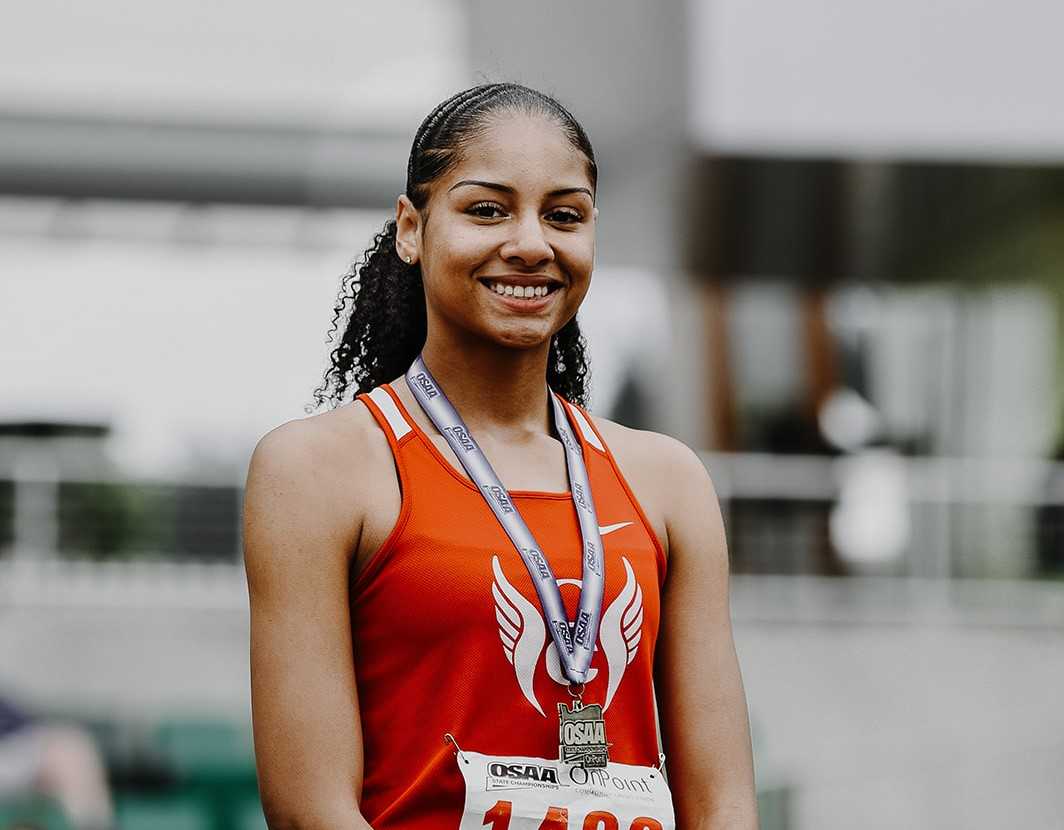 Oregon City's Sophia Beckmon continues to push the limits in the long jump.
The Illinois-bound senior jumped 22 feet, 4 inches in the Nike/Jesuit Twilight Relays on Friday, breaking her own state record for the second time this season. She added nearly a foot to the previous mark of 21-4 ¼, which she set Saturday at a meet in Snohomish, Wash.
"She's in a zone right now," Oregon City coach Kristin Mull said. "It's pretty insane. She was feeling it. It was awesome."
Beckmon's new mark is No. 2 all-time in U.S. high school history, according to Track & Field News. She is one inch behind the record of 22-5, set by Kate Hall of Naples, Maine, in 2015.
In her series Friday, Beckmon jumped 21-0 and 21-2 before hitting 22-4 on her third attempt. She retired from the long jump competition to anchor Oregon City's 4x200-meter relay to second place.
Also Friday, Beckmon finished second to Lake Oswego junior Mia Brahe-Pedersen in a wind-aided Elite 100. Brahe-Pedersen, who owns the state record at 11.17 seconds, was clocked at 11.07 and Beckmon was at 11.30.
"The comparison of how close she's coming to Mia, whether it was wind-aided or not, we're super excited," Mull said of Beckmon, whose personal best is 11.50. "Friendly rivalry, and it's fun to see."
Last year, Beckmon became the first Oregon girl to reach 20 feet in the long jump when she hit 20-1 ½ at the 6A championships. She improved to 20-8 in winning the Nike Outdoor Nationals in June.