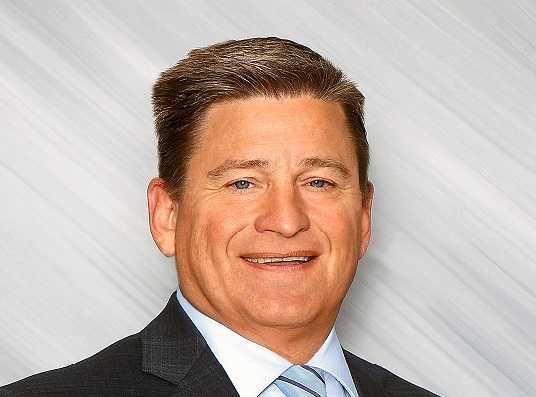 Before John Beck could end his one-year absence from football to accept the head coaching job at Grant, he paused at the thought of coaching his son, Brennick, an incoming sophomore linebacker.
"He always wanted me to coach him, but be careful what you wish for," Beck said. "He's a pretty strong-willed, opinionated guy. I've never coached him. I've been hands off the whole time in every sport."
Ultimately, though, Beck decided to give it a try when he took the Grant job in April. The move marks a big lifestyle change for Beck, who coached Crater of Central Point for 13 seasons before sitting out in 2017.
"Just to get a breath of fresh air," Beck said. "It was getting a little stale down there, to be honest. You know, been there, done that. I need a new challenge, and I love challenges. It'll be good for my son to get out of the mold of southern Oregon a little bit."
It is the third head-coaching stop for Beck. He went 28-7 in three seasons as the coach at North Medford, including a Class 6A runner-up finish in 2003, before landing at Crater, where he went 69-68 with four conference titles.
Beck said he thought he was finished with coaching until talking with Grant vice principal Diallo Lewis, the team's former coach. Lewis sold him on the idea.
"Diallo was the recruiter," Beck said. "He said, 'This is the best job in the state. We've got great kids, great tradition, the parents are great, we're building a brand new school.'"
Beck becomes the second former Crater coach to take over the Generals. He replaces Randy Heath, who coached the Comets from 1998 to 2001 and spent the last three seasons guiding Grant.
Grant finished 8-3 last year, placing second in the Portland Interscholastic League and losing to West Salem in the second round of the Class 6A playoffs. The Generals must replace much of that team, but Beck is "pretty optimistic" about this season based on his players' athleticism and football IQ.
"I've got a lot of kids that are real intelligent," Beck said. "We went to a team camp and played really well against some darn good teams. I was really impressed. They want to win."
Senior receiver Marcus Harris should thrive in Beck's spread offense. Beck said that Harris has excelled in the offseason, drawing praise from Summit assistants Drew Bledsoe and Tony Graziani, both former NFL quarterbacks.
"I think we might have the best player in the state in Marcus Harris," Beck said. "I think he's a Division I player either in the slot or at corner. There isn't a more dominant single player that I've seen this year."
Beck's staff includes line coach Doug Sommer, the former coach at Milwaukie and Wilsonville. Beck and Sommer assisted together at Barlow in the 1990s.
Two Grant alums will serve as coordinators. Former Portland State quarterback Paris Penn, who assisted at Columbia River (Wash.) last season, is the offensive coordinator. Alex Melson, who played defensive back at Western Oregon, is the defensive coordinator.
"We've got some young coaches that are some pretty sharp characters," Beck said. "Doug and I, our goal is to get these young guys up to speed as quickly as we can, but we're going to oversee."
Beck, who will teach PE, is hoping the Grant job will his last.
"At my age, yeah. If things work out, this will be it," he said.