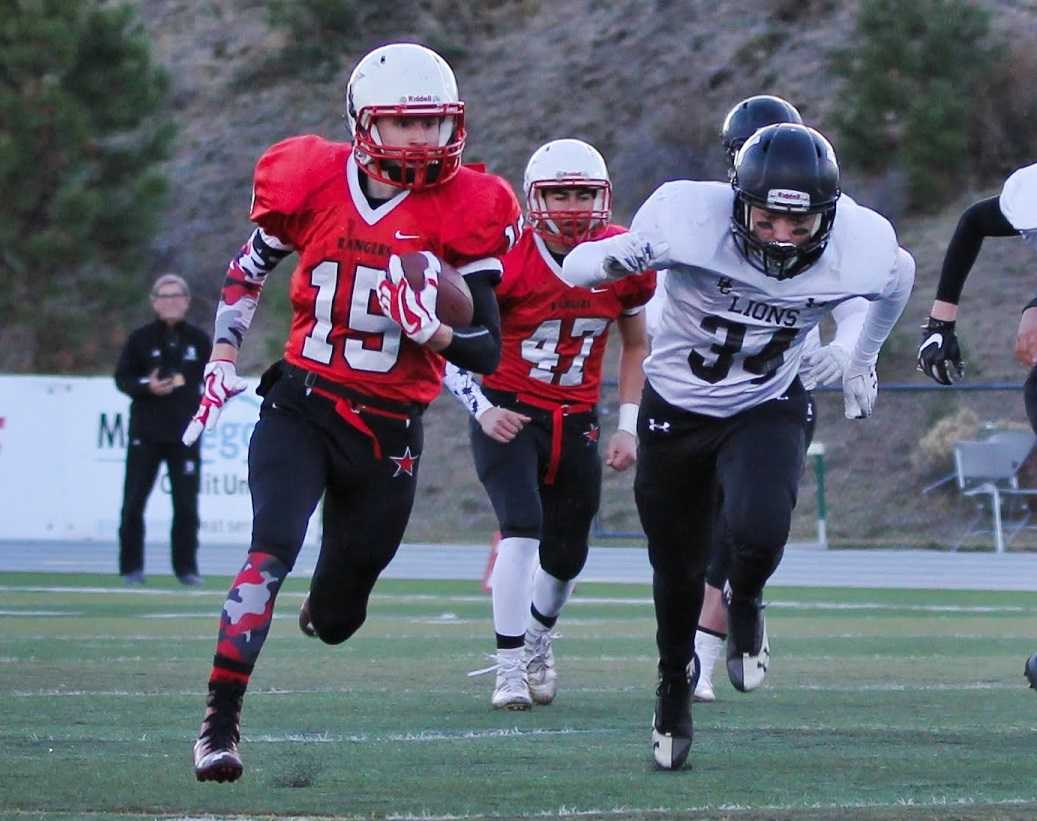 Three-time reigning champion Dufur advanced to the 1A football final Saturday with a 46-0 win over Hosanna Christian in a semifinal at Summit High School in Bend.
The top-seeded Rangers (12-0) owned a 410-63 edge in total yards over No. 4 Hosanna Christian (9-1), the team it defeated 60-18 in last year's championship game.
Dufur, which has won 32 in a row, will go for a rare fourth consecutive title in the final against No. 3 St. Paul. Rangers coach Jack Henderson will try to extend his state record of nine championships.
In Saturday's win, senior Tanner Masterson ran for 183 yards and four touchdowns on 15 carries and caught one of senior Derek Frakes' two scoring passes. Junior Asa Farrell ran for 121 yards and one touchdown on 14 carries.
The Rangers smothered Hosanna Christian's offense. The Lions rushed for 60 yards on 42 carries and completed 1 of 15 passes for three yards.
St. Paul 46, Wallowa 16: Junior quarterback T.J. Crawford threw five touchdown passes to lead the third-seeded Buckaroos past the No. 2 Cougars in a semifinal at Hermiston High School.
Crawford completed 12 of 15 passes for 242 yards and rushed for 93 yards on 14 carries. Three of his scoring passes went to senior Jaidyn Jackson, who had six catches for 115 yards, and the other two went to junior Alex Dela Cerda.
Senior Justin Herberger rushed for 218 yards and one touchdown on 34 carries for St. Paul, which had a 559-272 advantage in total yards.
Wallowa (9-3), which lost to St. Paul 54-20 in the season opener, got two touchdown passes from Gus Ramsden to Wyatt Prince. It was the first semifinal since 2005 for the Cougars.
The Buckaroos (12-0), 2A runners-up last year, have not won a title since going back-to-back in 1A in 2009 and 2010.