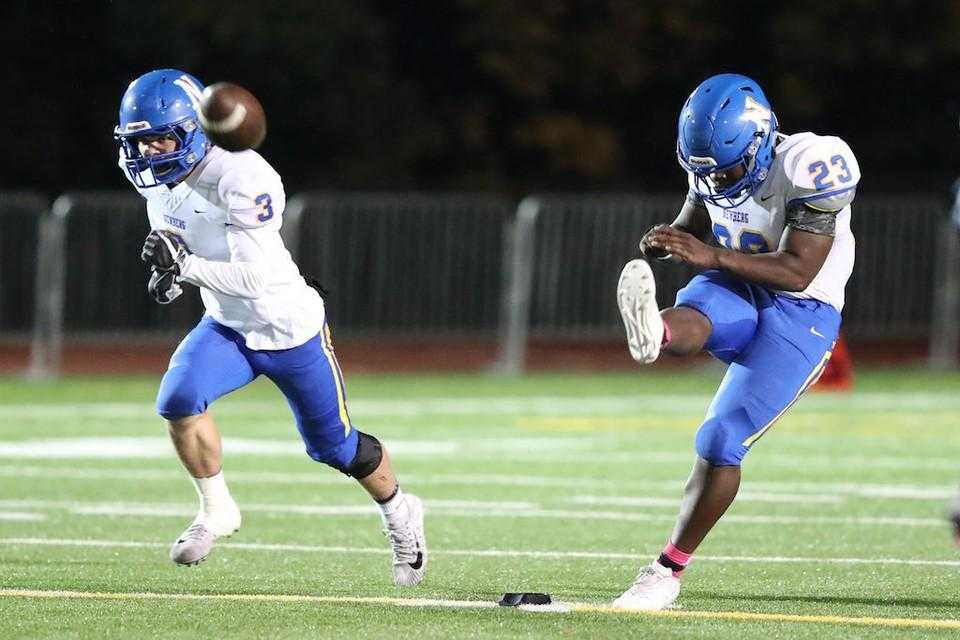 Not long ago, the notion of eliminating kickoffs in football would have bordered on heresy.
But as the sport becomes more safety conscious, the idea is gaining traction.
Oregon took a small step in that direction this year when the OSAA's football ad-hoc committee codified rules that allow for options on kickoffs and punts in subvarsity contests.
"We had some schools that were modifying the kicking game at the JV level, and doing it amongst themselves," OSAA assistant executive director Brad Garrett said. "We had to get on top of that.
"We don't mind our schools doing that, but let's codify so everybody knows what's available, and we're playing under the same set of rules."
In subvarsity contests, teams can mutually agree to modify the kicking rules before the coin flip. The options include:
The receiving team can start 1st and 10 at its own 35 after its opponent scores
In the fourth quarter, if the kicking team is trailing, it can take the ball 4th and 10 at its own 40 instead of kicking
In the fourth quarter, the kicking team has the option of kicking or allow its opponent to start 1st and 10 at its own 35
On punts, the receiving team has the option to start 1st and 10 at the succeeding spot 35 yards from the line of scrimmage
Teams can mutually agree to punt the ball, but rushing the punter is not allowed (receiving team may not advance ball)
Garrett, who recently completed a four-year stint as chairman of the NFHS football rules committee, said safety was not the only factor in codifying the rules.
"A lot of times these JV programs, especially at many of our smaller schools, they don't get started until after school actually starts," Garrett said. "The reality is the kicking game always suffers. Kids aren't prepared fundamentally to execute the kicking game correctly.
"And why not take an opportunity to limit some concussive-type impacts? It's risk minimization."
Does Garrett see the kickoff being eliminated in high school football?
"I don't know if that will be in my lifetime, but I do see a set of options coming in for teams that don't want to kick," he said.