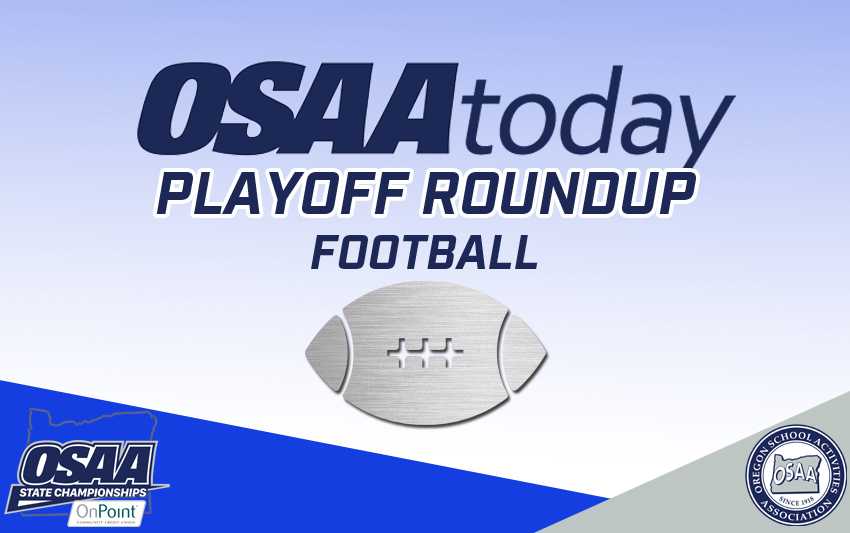 Ryder Scheid rushed for 250 yards and five touchdowns on 18 carries to lead No. 18 South Medford past No. 22 Clackamas 51-33 in a 6A Columbia Cup semifinal Friday night at Willamette High School.
Scheid had touchdown runs of 77 and nine yards as the Panthers (9-3) built a 23-0 lead over the Cavaliers (7-5) in the second quarter. He added scoring runs of 14, 90 and 14 yards, the latter pushing South Medford's lead to 44-21 early in the fourth quarter.
South Medford rushed for 341 of its 397 total yards. Kameron Rague added 69 yards and one touchdown on nine carries. Quarterback Colby Schwartz completed 4 of 7 passes for 56 yards and one score.
Clackamas quarterback Dylan Brower completed 28 of 46 passes for 318 yards and four touchdowns, three to Aiden Pressel, who caught five passes for 119 yards. Ethan Derocher had the Cavaliers' other scoring catch.
South Medford will play Sunset in the Columbia Cup final.
No. 21 Sunset 50, No. 24 Barlow 21
The Apollos (8-4) built a 36-7 halftime lead and eliminated the Bruins (6-6) at Wilsonville High School.
Blake Hurley returned a punt for a touchdown and blocked a field goal and Macklin Petitt scored on an interception return to end the first half for Sunset.
Drew Nees completed 9 of 14 passes for 176 yards and rushed for 41 yards and two touchdowns on six carries in the win. Owen Scholes rushed for 112 yards and one touchdown on 16 carries and Justin Cragwell ran for 52 yards on eight carries.