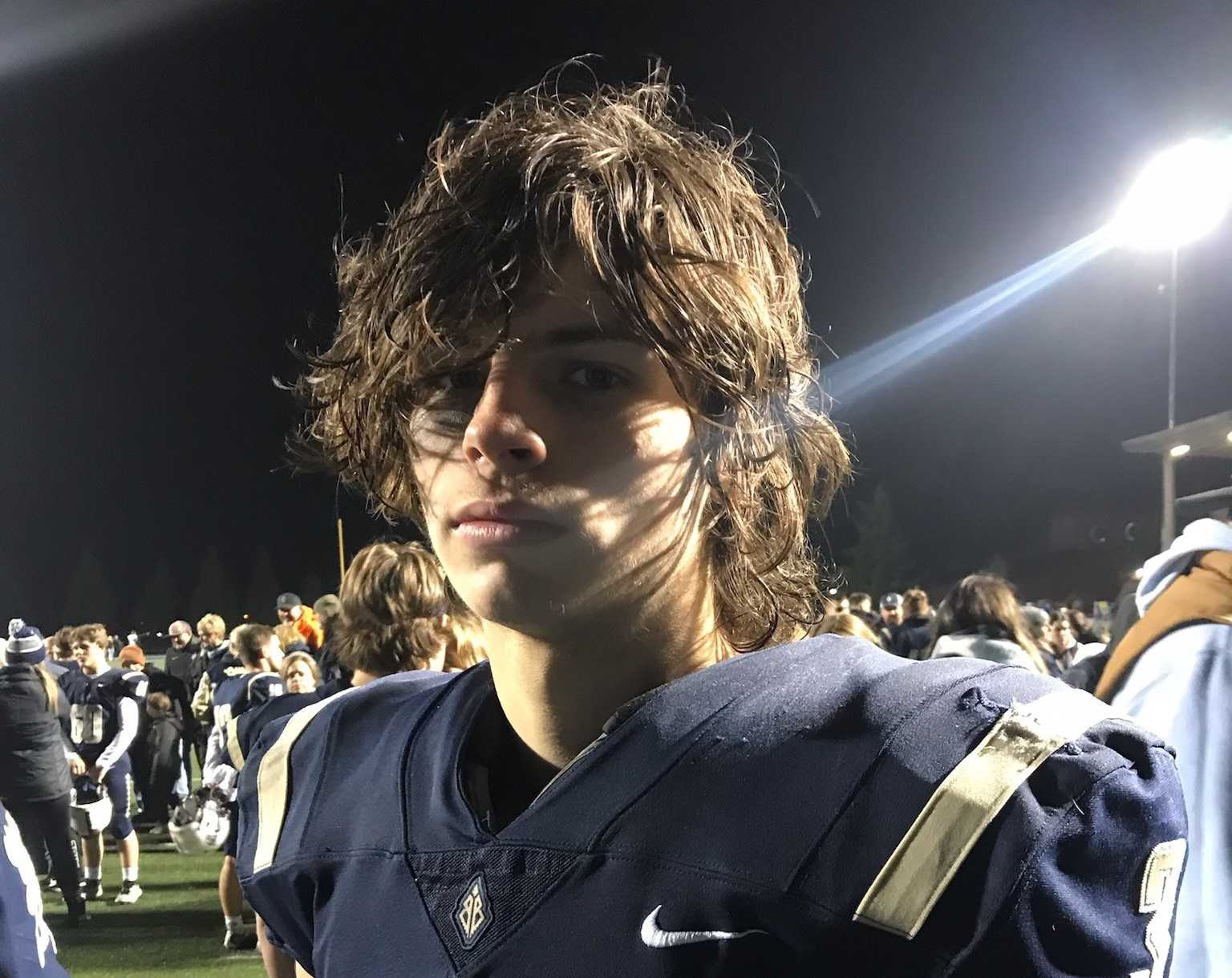 By JESSE SOWA/for OSAAtoday
COTTAGE GROVE -- Banks grabbed the momentum early and never let upset-minded South Umpqua come up for air.
A first-half scoring barrage put the top-seeded Braves in control Saturday on their way to a 42-7 win in an OSAA 3A football semifinal at Cottage Grove High School.
Kade Long passed for three touchdowns and Max Walker caught a touchdown and had two interceptions for Banks (12-0).
Jacob Logan rushed for 69 yards and a touchdown for 13 seed South Umpqua (8-4).
A running clock was used in the second half due to the 35-point mercy rule.
"It just shows that all the hard work has paid off," Walker, a junior tight end and linebacker, said of his team's performance. "We've been talking about this season before it started, and we've just done everything that we wished."
Banks plays second-seeded and defending champion Cascade Christian in next Saturday's state title game. The Challengers defeated third-seeded Dayton 42-30 in Saturday's earlier semifinal in Cottage Grove.
Banks scored four touchdowns in the game's first 14 minutes.
The Braves scored on their first drive on a 44-yard pass from Long to Ashton Crossen before the point-after kick was missed in a rare misstep. Two plays after a Walker interception of Lancers quarterback Elijah Earles in the first half set up Banks with a short field, Lane Gilbert scored on a 15-yard run to make it 14-0 after a two-point conversion.
Bad execution led to a negative-yardage punt at the conclusion of South Umpqua's next quick possession. Crossen turned it into a 22-yard touchdown run on the next snap.
Banks soon after capitalized on another short field as Gilbert scored on a 7-yard run for a 28-0 advantage at 10:02 in the second quarter.
Later in the period, Long connected with Walker on a 15-yard touchdown pass and on a 43-yarder to Gilbert for another score as the Braves led 42-0 at halftime.
South Umpqua got on the scoreboard late in the third quarter on Logan's 17-yard touchdown run.
Banks coach Cole W. Linehan said his team has been exceptionally focused in both practices and games, particularly in the postseason.
"Just execution," Linehan said of what's come together for his team this season. "Being in the right spot, doing the right things. But I can't say enough good things about our leadership and the way we prepare."
Banks rolled through Burns (38-13) and North Valley (35-6) in a pair of home playoff games.
South Umpqua, which finished fourth in 3A Special District 3, won two playoff road games to reach the semifinal round, defeating 4 seed Kennedy (22-21) and 5 seed Lakeview (20-0).
Banks, which lost in the 2022 semifinals to Kennedy, will play for its second state championship (the first came in 2018) and will appear in the title game for the fifth time.
The Braves avenged the Kennedy loss with a 21-14 road win on Oct. 6 and won the next five games entering Saturday's matchup by 29 points or more.
Banks hasn't allowed more than 14 points all season. The Braves have two shutouts and have held six other opponents to single-digit scoring.
"We've been as hungry as it can get. We've had a sour taste in our mouth since last year," Walker said.