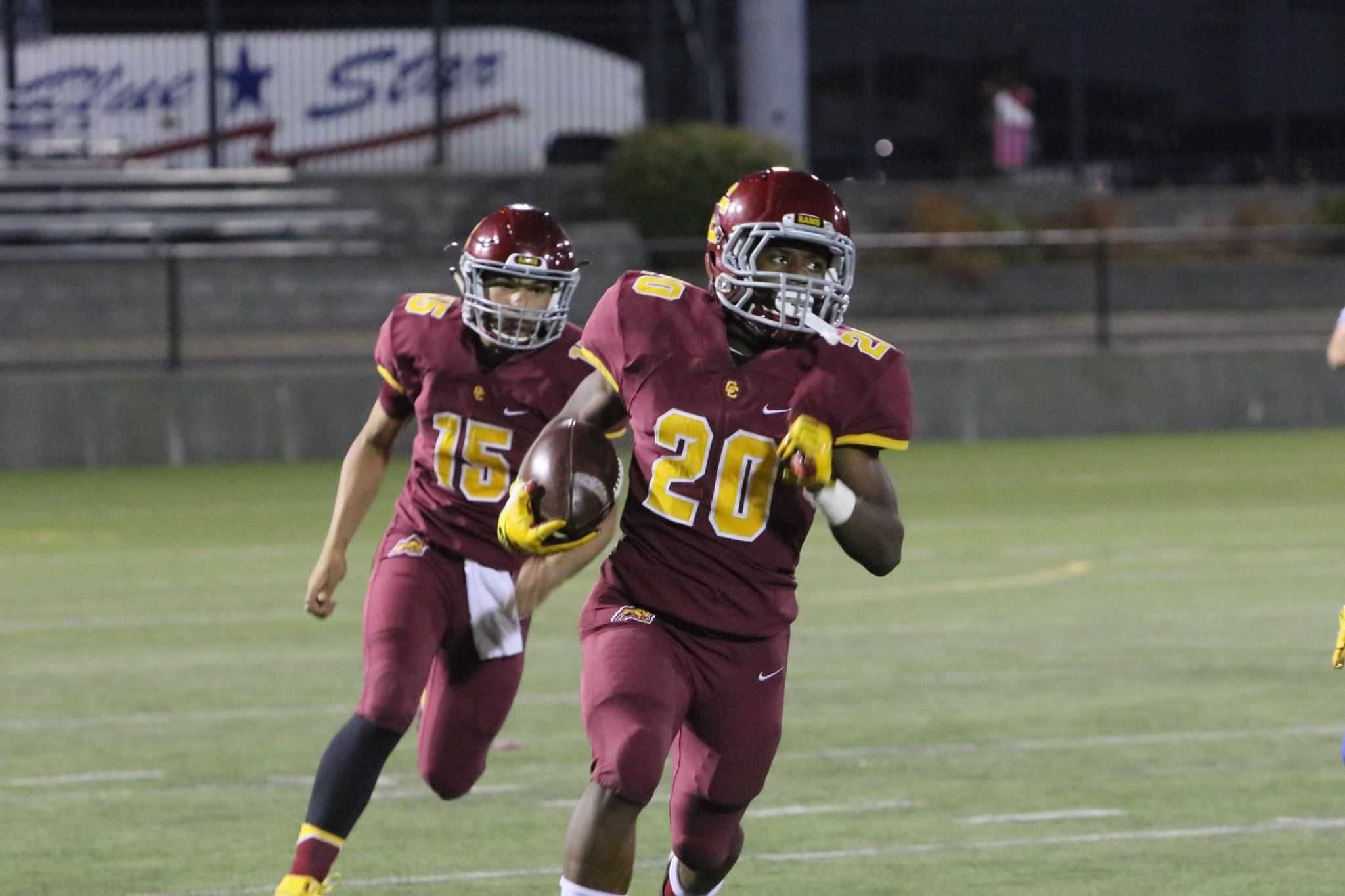 They've had nine months to digest how their 2017 football season ended in crushing defeat.
Despite leading by double digits at halftime, they couldn't put away top-ranked Clackamas and lost on a late field goal.
State runner-up South Medford? No. Try Central Catholic.
Powered by talented sophomores at the skill positions, the Rams led Clackamas 14-0 at half before falling 17-14 in the quarterfinals. Now they are back and eager to take the next step.
"I think it gave those young kids a sense of, 'Oh, we can do this, we're pretty good, we can hang with the best team in the state,'" Central Catholic coach Steve Pyne said. "I know it's motivated them, too. They don't want to be in that position again. They want to be on the other side of that."
Those sophomores are now seasoned juniors. The class includes quarterback Cade Knighton, running backs Miles Jackson and Elijah Elliott and receivers Silas Starr and Kalvin Souders.
Is it Central Catholic's best collection of skill players in one class since Pyne took over in 2003, even considering the state title teams of 2013 and 2014?
"I think collectively it can be," Pyne said. "There are some dynamic kids in this group. It's the deepest pool of talent. That group we had in 2014 had a lot of high-end depth. This group probably has five or six kids that can potentially be scholarship kids, but it's got about another 10 to 15, quite honestly, that could play in college somewhere."
The 5-foot-10, 199-pound Knighton (2,044 yards, 27 touchdowns, four interceptions), back for his third varsity season, is ready to blossom. Pyne said Knighton's progress in the offseason has been "fantastic."
"He has kind of reworked his throwing motion to tighten things up, be a little quicker on his release," Pyne said. "And he's starting to really conceptualize things. I mean he's been sharp, sharp, sharp this summer in 7-on-7."
The 6-2, 187-pound Starr, who had 10 touchdown catches last season, is a superior route-runner. He has received scholarship offers from Oregon, Oregon State, California and Arizona State.
Souders (6-2, 180) isn't as polished as Starr, but because of his size and elite athleticism, he could have a higher ceiling, according to Pyne.
Jackson (5-10, 170) and Elliott (5-9, 175), the team's top two rushers last season with more than 800 yards apiece, lead a deep stable of running backs that includes senior Greg Curtis.
The juniors accounted for about 90 percent of the team's offensive production in 2017. The Rams will be junior-dominated throughout their lineup, starting three seniors on offense and two or three on defense, Pyne said. How they gel up front will be key.
"We've got a long way to go, but I like our progress," Pyne said.