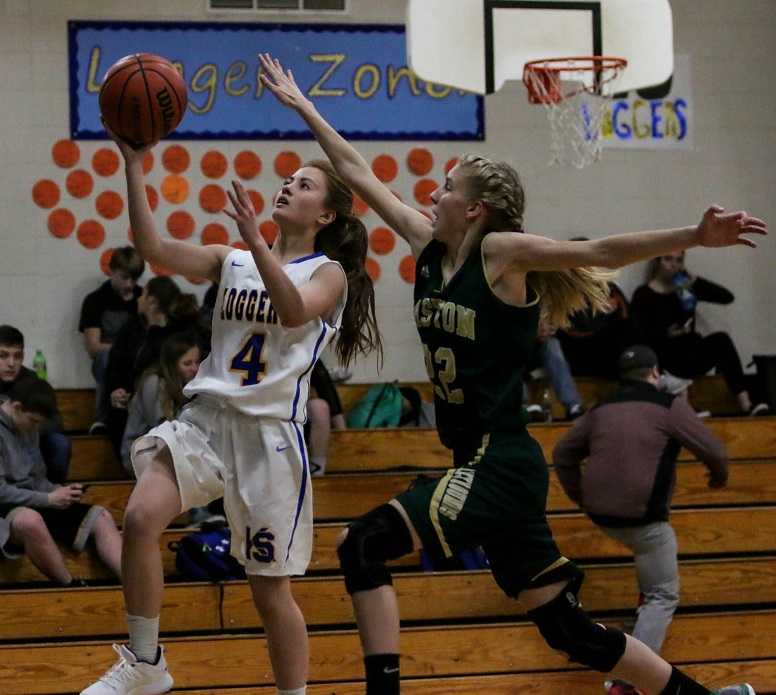 Coaches: To submit results, contact Jerry Ulmer at [email protected] for instructions.
BOYS
Tuesday
West Linn 76, Central Catholic 71: Bryson Crockett made four three-pointers and scored 26 points to lead the Lions past the Rams. Oreon Courtney had 19 points, 11 rebounds and five blocks and Micah Garrett added 19 points for West Linn, which led by 15 points entering the fourth quarter. Sataievior Ayiola had 17 points and nine rebounds for Central Catholic, which also got 14 points apiece from Darius Gakwasi and DeRay Seamster.
Silverton 74, West Albany 55: Josiah Roth had his second consecutive double-double with 26 points and 10 rebounds and Levi Nielsen had 18 points and 22 rebounds for Silverton, which made 19 of 26 free throws. Channon Schuerger had 14 points for the Bulldogs.
South Albany 75, Dallas 65: South Albany went on a 23-6 run to finish the first half with a 40-34 lead and pulled away in the fourth quarter. Sam Myers led the RedHawks with 15 points.
Corvallis 67, Lebanon 55: Jasper Reinalda and Maxwell Johnson scored 13 and 12 points, respectively, to lead the Spartans to the win. Daylon Shoyo had 21 points for Lebanon.
Seaside 70, Dayton 32: The Seagulls, ranked third in 4A, dominated the Pirates, ranked third in 3A. Senior guard Chase Januik had 20 points and Brayden Johnson and Ryan Hague scored 13 each for Seaside.
Creswell 69, Salem Academy 67: Junior guard Dallton Dewey scored at the buzzer to give the Bulldogs the win. Junior Tyler Frieze had 32 points for Creswell. Senior Hayden Wakefield scored 27 to lead Salem Academy.
South Salem 56, Sunset 48: The host Saxons prevailed in a battle of unbeaten teams, getting 18 points and five assists from Trey Galbraith and 17 points and nine assists from Jaden Nielsen-Skinner. Braedon Sato scored 19 points for Sunset, making five three-pointers. Sunset led 24-19 at half before South Salem took over with its full-court press.
Trinity Lutheran 49, Sherman 47: Matt Eidler had 19 points and five assists and freshman Scooty Gilbert added 15 points and six rebounds to lead the Saints over the Huskies, who got 14 points from Luke Martin. Sherman had a chance to tie with two technical free throws with 0.5 seconds left, but missed both.
Aloha 76, McKay 36: The visiting Warriors outscored McKay 37-5 in the third quarter to break away from a four-point halftime lead. Regan Wilson and Caleb Turner scored 18 and 17 points, respectively, for Aloha. Jared Rain had nine points for McKay.
Central 50, Cascade 49: Brenden Lesmeister scored 29 points to lead the Panthers, who won on a free throw with 0.9 seconds left. Drake Davis and Carson Molan each scored 13 points for Cascade.
Faith Bible 46, Portland Christian 43: Caleb Predmore banked in a three-pointer as time expired for the win. Faith Bible trailed 43-41 with 25 seconds left, but Joseph Suh came up with a steal and fed Sakari Haynes for a lay-up to tie 43-43. After a timeout, Suh stole the inbounds pass and the Falcons called timeout with two seconds left, setting up Predmore's winner. Nik Rex scored 15 points to lead the Falcons, who got 10 points from Predmore and eight points, four assists and five steals from Suh.
Saturday
Hood River Valley 83, Madras 73: Senior Carson Flores had 34 points, six rebounds and five steals, junior Noah Webster had 16 points, 13 rebounds and 11 assists, and senior German Diaz had 18 points, 11 rebounds and seven assists for the Eagles, who shot 67 percent on two-point attempts.
GIRLS
Tuesday
Century 57, Summit 52: Janelle Maligaya scored 21 points and Angie Baltazar added 13 points for Century, both making key free throws down the stretch to keep Summit at bay. The Storm got 16 points from Olivia Loberg and 14 points from Hope Niebauer.
Sheldon 65, Churchill 54: Aly Mirabile scored 20 points, including 14 in a pivotal third-quarter, as the 6A Irish turned back the 5A Lancers. Olivia Pierzina, Kiran Sperry and Makayla Scurlock scored 11 points each for Sheldon, which got 13 rebounds from Emma Neuman. Churchill's Danika Starr scored 29 points.
Blanchet Catholic 41, Santiam Christian 23: The Cavaliers held the Eagles to nine points for the first three quarters on their way to the 3A nonconference win at home. Trinity Phipps scored 12 points to lead Blanchet Catholic. Shea Carley had 10 points for Santiam Christian.
Tigard 68, Westview 47: The top-ranked Tigers remained unbeaten with the home win over the Wildcats. Kennedy Brown scored 16 points, Delaney Leavitt had 14 points and Paige LaFountain had 10 assists for Tigard. Nicole Flennaugh led Westview with 21 points.
Monday
Knappa 56, Gaston 27: The Loggers erupted for 22 points in the third quarter for their second win of the season. Sophia Carlson had 15 points, four steals, four rebounds and two blocks, Aiko Miller had 14 points and seven steals and Madelynn Weaver added 11 points and five steals for Knappa. Izzy Gomez led Gaston with 16 points.