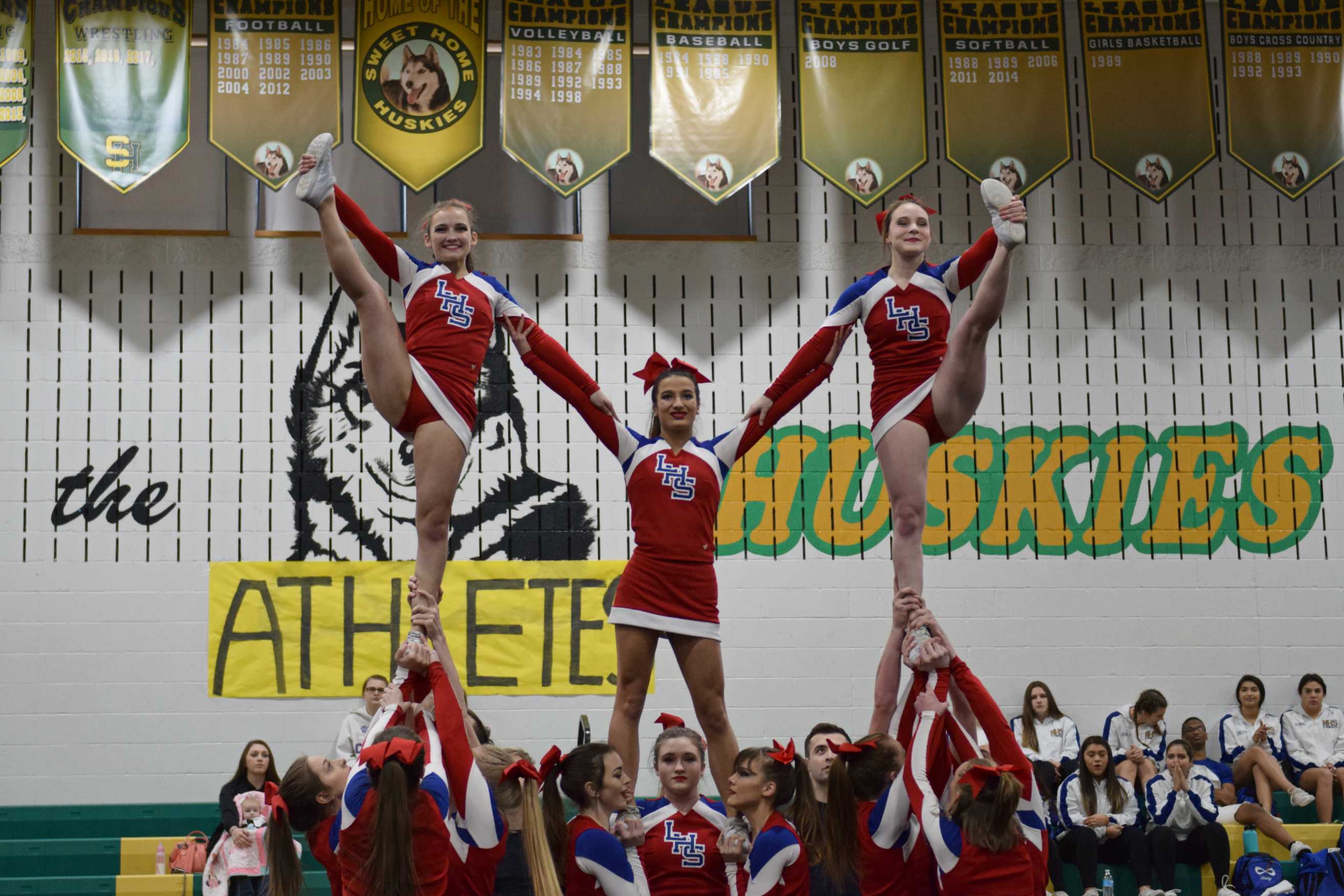 With the start of the 2018-2019 cheer season officially underway, several teams have looked good early on while a myriad of teams have shown the potential for a promising season.
Reigning champions Central Linn (3A/2A/1A) and Newberg (Coed Small) look as strong as ever. Both teams put on dominant performances at the first-ever Sweet Home Classic on Saturday.
After winning the Coed Small division in 2017 and 2018, the Tigers of Newberg look to return to the 6A division, where they won four consecutive titles between 2013 and 2016.
At the Laker Rumble in Lake Oswego on Saturday, the Pacers of Lakeridge, a perennial 6A contender, debuted their first-ever large coed routine in impressive fashion by beating 2018 champion Tualatin and Umatilla for the top spot.
While most teams will wait until January to compete, several teams like South Albany and Liberty used the opportunity this past weekend to perform a partial routine.
"We weren't ready to perform our entire routine, but we wanted to get at least some feedback from the judges before heading into Winter Break," South Albany coach Courtney Schamp said prior to her team's performance Saturday.
Other teams like Newberg, McMinnville and David Douglas, who have ambitions of going to USA Nationals in late February, used the opportunity to perform their audition videos in front of a live crowd.
Because the United Spirit Association no longer offers an Oregon regional competition needed to qualify for USA Nationals, many teams around the state have been busy filming audition videos that will then be sent in and used to determine if those programs are invited to compete in Anaheim, Calif.
The next round of OSAA-sanctioned cheerleading competitions will be held Jan. 5 at Lebanon and Sheridan high schools.