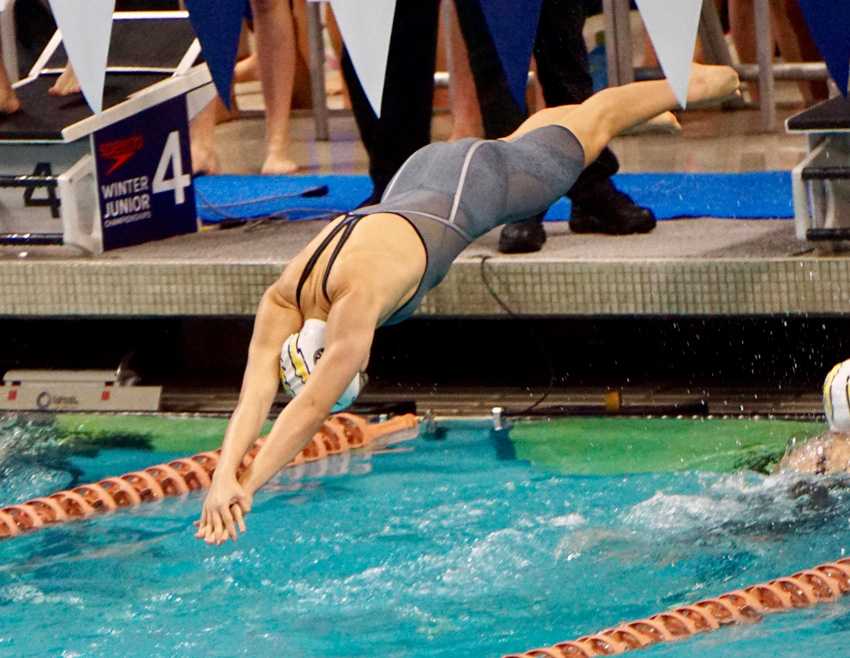 [Editor's note: OSAAtoday's "Take Five," a recurring feature designed to offer a quick look at some of Oregon's most prominent high school sports standouts, continues with Catlin Gabel sophomore swimmer Lizzy Cook, who won state titles last season in the 200 freestyle and 100 butterfly. We asked Cook to review more than 20 random questions, then pick five and answer them.]
OSAAtoday: Who is your celebrity crush and why?
Cook: My celebrity crush is ASAP Rocky because he is the jiggiest rapper out there!
OSAAtoday: If you HAD to go on a reality show, which would it be and why?
Cook: I would go on MTV's "Are You The One" because I could definitely find my perfect match and win the milli.
OSAAtoday: How did you get your start as a swimmer?
Cook: I started swimming because my older sister, Emily Cook, is a swimmer.
OSAAtoday: What is your first memory of the sport of swimming?
Cook: The first memory I have in swimming is when I did summer swim team and I swam in the 4x25 relay and I swam the fastest I had swam all season because I had to pee really bad.
OSAAtoday: If swimming wasn't a major focus of your life, how would you be filling all that free time?
Cook: If swimming wasn't a major focus in my life I would probably play basketball and run track.