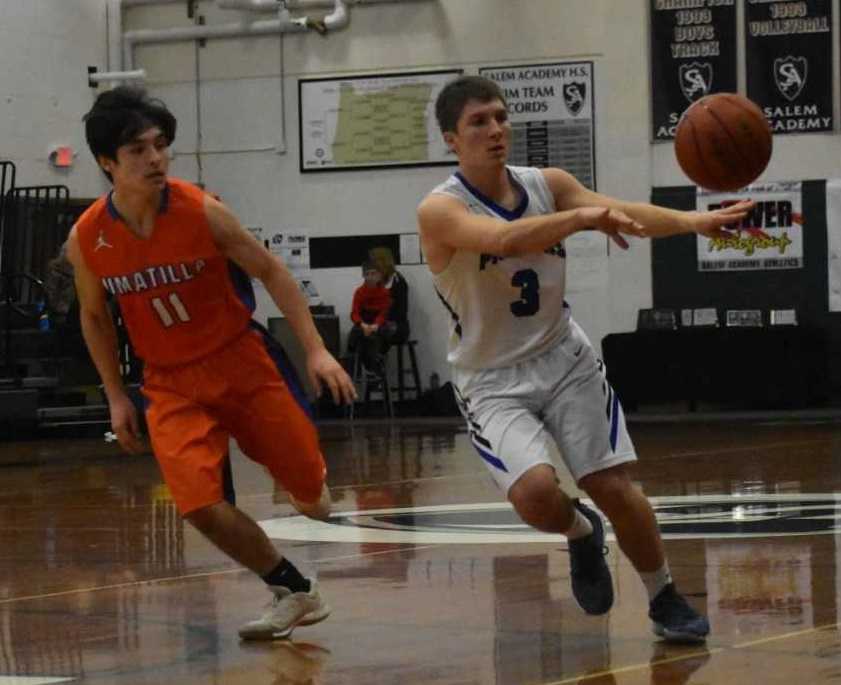 SALEM – In a battle of two 10-1 teams, Western Christian broke open a close game in the second quarter and blitzed to a 75-38 win over Umatilla on Friday in a semifinal of the Crusader Classic New Year's Invitational boys basketball tournament at Salem Academy.
The Pioneers, ranked third in the OSAAtoday 2A coaches poll, closed out the second quarter with a 24-2 run to lead 42-21 over the Vikings, ranked 10th in 3A.
Junior forward Ethan Halgren scored 12 of his 24 points in the pivotal second quarter and senior guard Johnny Williams added 17 points for the explosive Pioneers, who are averaging 84.9 points per game.
"We just picked up our defense and we got it inside," Williams said. "Usually we try to come out of the gate shooting threes, and when we make them, it helps a lot. But when we're missing them, we just got to try to take it easy and get it inside.
"Ethan was huge for us today. I just gave it to him on the inside and he beat his guy every time, it seemed like. So we just kept going inside, and sure enough, the outside showed up and we started hitting threes."
The Pioneers stayed on the gas pedal in the second half and led 55-31 after three quarters.
"We've got to keep the energy up on both sides of the court because for the first half we were a little slow, both sides of the floor," Halgren said.
Western Christian will play De La Salle North Catholic at 1:30 p.m. Saturday in the White bracket championship. De La Salle North Catholic is the reigning 3A champion and ranked second in the coaches poll. Western Christian was the 2A runner-up last season.
"We played De La Salle in a jamboree earlier this year and we got them by 10, so I'm sure they'll want to beat us and play well," Williams said. "They're a really good team. They're really skilled offensively. But so are we, so we're just going to go out and come out swinging."
Umatilla's Andrew Earl finished with 13 points and Uriel Garcia added 12 points.