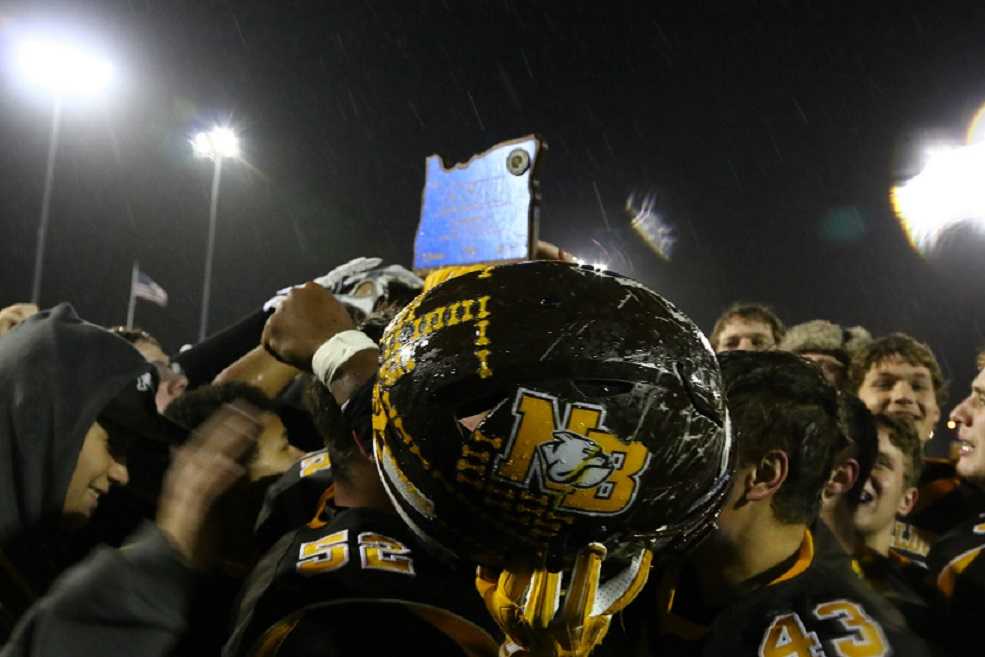 Under normal circumstances, North Bend's football team would fully expect to be a state contender in 2018.
Except the circumstances will be anything but normal for the Bulldogs this season.
North Bend -- which has gone 68-13 in the last seven seasons under coach Gary Prince, winning the school's first title in 2016 – will make the jump from Class 4A to 5A.
"We're excited to play a big game every week," Prince said. "Every Friday night we see it as a big game, a good opportunity to play against some of the best teams in the state."
The Bulldogs will be one of 12 teams split into two divisions in Special District 2. Their division includes Thurston, Willamette, Springfield, Redmond and Ridgeview.
The move is a reunion of sorts for North Bend, a longtime member of the Midwestern League before leaving in 2002. The special district includes six former Midwestern rivals.
The Bulldogs' chief rival, Marshfield, will remain in the Class 4A Sky-Em League. But the teams will continue their long-running, Civil War series when they square off in the season opener Aug. 31 at Marshfield.
"It's pretty big for the community, the athletic department, the booster club," Prince said. "It's one of those games you're going to get 5,000, 6,000 people. It draws a little bit of money to help the programs out.
"I know for a long time, when we were in 4A and Marshfield was still 5A, we continued to play that game. We'll probably keep that going."
North Bend finished 7-3 and lost in the Class 4A play-in round last season, missing the playoffs for the first time since 2009. But the Bulldogs are loaded with returning players, bringing back seven starters on offense and eight on defense.
"We consider ourselves to be young, but a lot of these kids got a lot of experience as sophomores," Prince said. "Hopefully we'll be able to take it right back up where we left off. We're excited to see what they can do this year. We had some growing pains last year."
North Bend is looking for big seasons from senior linemen Jacob Ferenczi, senior linebacker Kaleb Messner, junior running back Divenson Willis and senior receiver Teron Catanzano.
Sophomore quarterback Coleman Compton, who started the last four games in 2017, is competing with sophomore Ian Spalding for the starting spot.