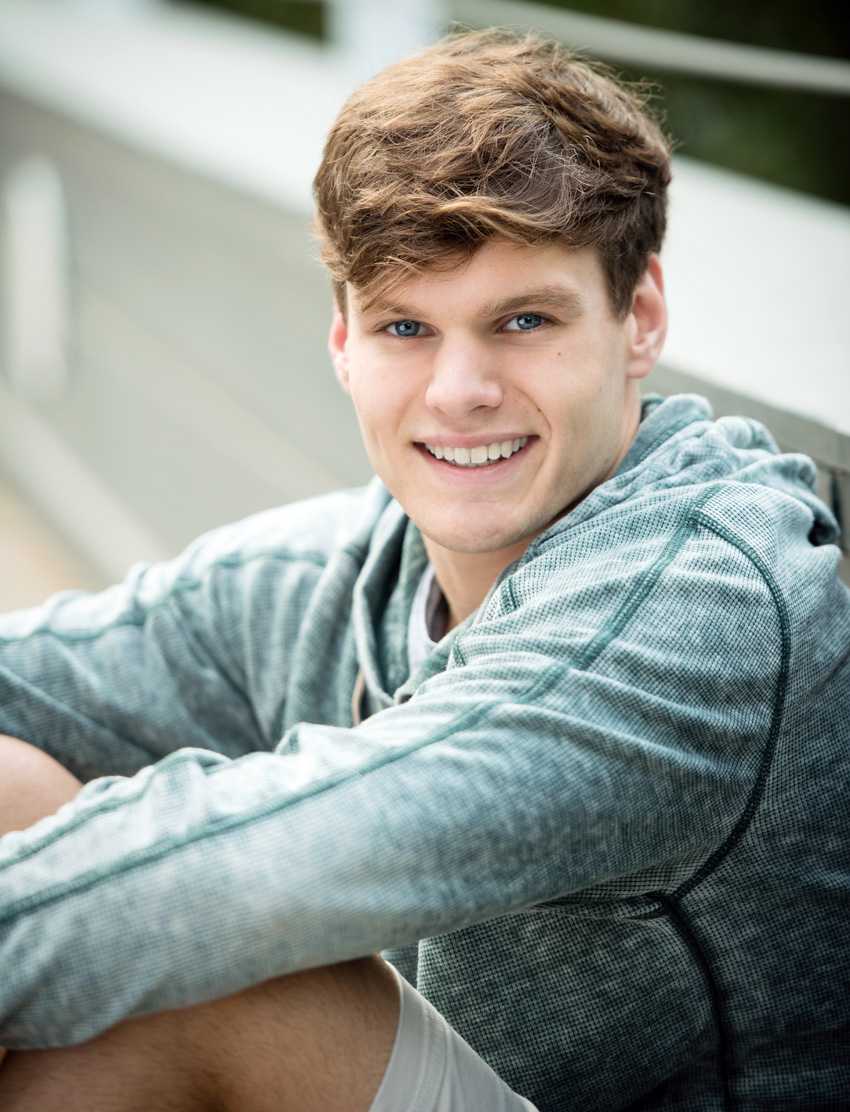 [Editor's note: On this Monday, let's meet Jesuit senior swimmer Trent Martinez, a USC signee who has ruled the middle distances in 6A the past two years, winning state in both the 200 and 500 freestyle races as a sophomore and junior. We asked Martinez to review more than 20 random questions, then pick five and answer them as part of our recurring "Take Five" feature designed to offer a quick look at some of Oregon's most prominent high school sports standouts]
OSAAtoday:; What kind of coach gets the best out of you as a swimmer?
Martinez: To get the most out of me, I need a coach who is motivating. This is someone to yell at me when I might be off pace. I also find that a coach who is always involved in what I am doing is helpful because he/she can provide feedback instantly.
OSAAtoday: You can blink and be transported to any place in Oregon for a day. Where do you go and why?
Martinez: I would want to be transported to central Oregon because of the immense amount of outdoor activities that you can do at any given time during the year. I love finding difficult hiking spots because of the satisfaction of how difficult it is to get to the final destination. I am always in awe of the beauty of nature in places off of the grid.
OSAAtoday: How did you get your start as a swimmer?
Martinez: I started swimming in the second grade because a neighborhood friend needed a carpool buddy. At first, I was quite reluctant to start swimming because I was placed in a higher level squad than I thought I could compete with. So, in order for the neighborhood friend to get me to carpool with them, I decided to swim with a lower level squad.
OSAAtoday: What's the wisest thing a coach ever said to you?
Martinez: "There are good days, and there are great days." The quote means that there is no time in life or in training for "bad" days. Rather we have to look at our days as good because in a sport like swimming, it is easy to get down on yourself. When we mentally think that our training session was bad, then we will lose confidence in ourselves. The quote is also able to lift me up when I feel bad about a practice or race that didn't go the way that I had wanted it to go.
OSAAtoday: If you HAD to go on a reality show, which would it be and why?
Martinez: I would love to go on 'Wipeout.' Ever since I was young, I had always watched all of these adults compete against each other in obstacles that seemed easy. I think that it would be a fun to compete in and I always have thought that I could win a completion like that.