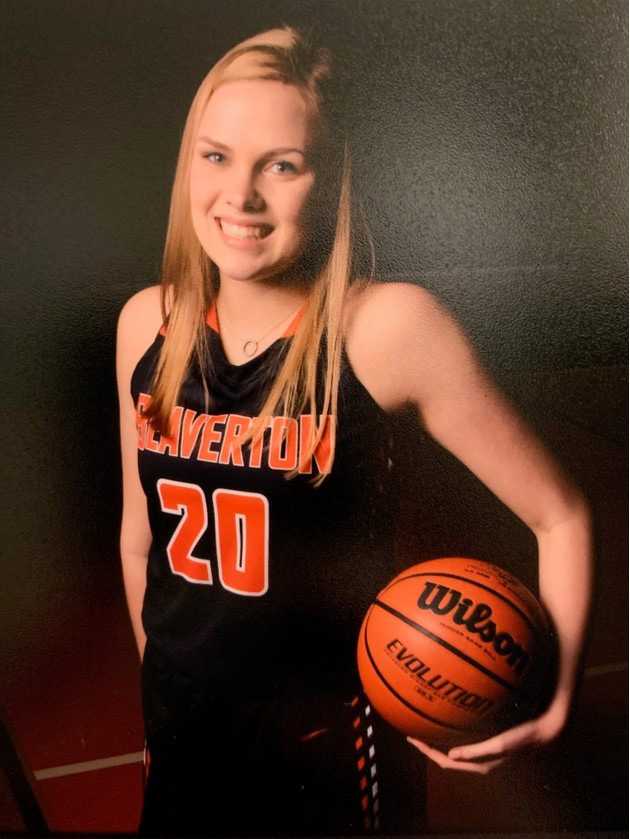 [Editor's note: Laura Erikstrup is a twin and a big reason Beaverton reached the 6A semifinals a year ago and is ranked No. 3 in the latest OSAAtoday 6A Coaches Polls. We asked her to review more than 20 random questions, then pick five and answer them as part of our recurring "Take Five" feature designed to offer a quick look at some of Oregon's most prominent high school sports standouts]

OSAAtoday: If you could blink and be transported to any place in Oregon for a day. Where do you go and why?
Erikstrup: I would go to Por Que No, in downtown Portland, because I could eat their tacos and bowls for every meal. It's soooo good!!! Bonus points if a Cold Stone Ice Creamery would be willing to open up right next door. I live for their Chocolate Devotion Ice Cream!
OSAAtoday: What's the wisest thing a coach ever said to you?
Erikstrup: One of the wisest things a coach has ever said to me comes from my club coach, Jason Fawcett. I remember him talking to me about focusing on who's in my "inner circle and my outer circle." I feel like this is a good life lesson in general about surrounding yourself with people who have the similar characteristics, work ethic and goals. Also, Kathy Naro, my high school coach, just recently said something that stuck with me. She said her dad used to tell her, "Basketball is a game of mistakes. Somebody scores, another person just got beat on defense. It goes both ways." This is a good reminder to be okay with mistakes, because you will learn and grow from them.
OSAAtoday: Who is your celebrity crush and why?
Erikstrup: My celebrity crush is Zac Efron because he is in some of my favorite movies like "Baywatch" and all the High School Musicals, and is also EXTREMELY attractive.
OSAAtoday: How did you get your start in basketball?
Erikstrup: From what I can remember, it was playing Upward Basketball. Neither of my parents played basketball. I remember the rush of being announced and running through the inflatable tunnel. I also remember the colorful wristbands that matched the colors of who you needed to guard, in addition to reciting bible verses for different stars to iron on to a shirt.
OSAAtoday: Describe your scariest moment while learning how to drive.
Erikstrup: I was in the parking lot of Chipotle and Oswego Grill after practice freshman year with my mom and sister, and instead of backing out I accidentally put the car in drive. When I hit the gas, I went up the foot and a half of dirt hill that was supposed to act as a barrier, and hit the bushes that made the brand new Jeep up above shake. We all drove home in silence.