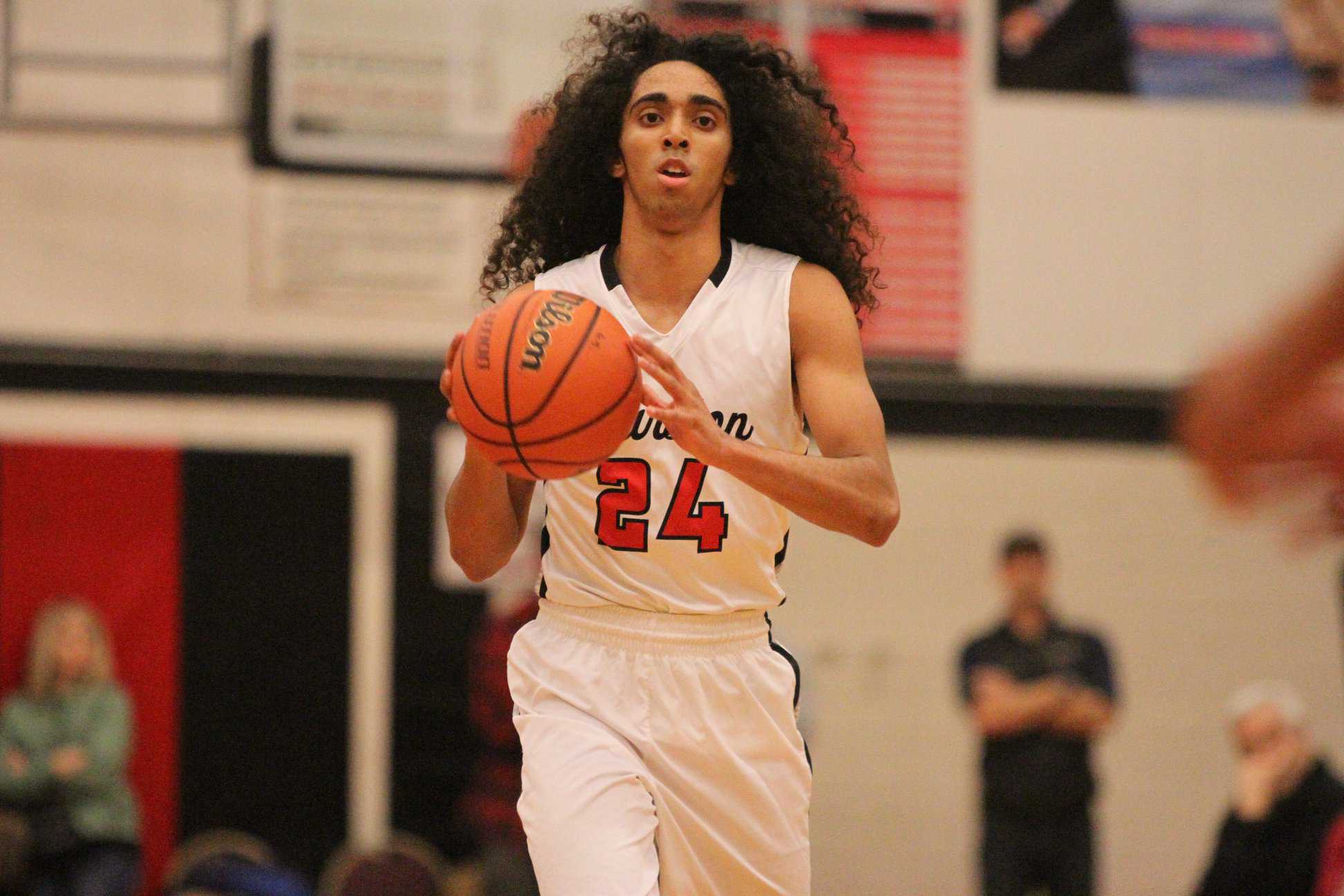 [Editor's note: Fast Isaac Lange is a 6-1 senior lead guard averaging 23 points, five rebounds, five assists and three steals per game for 12-3 Thurston, ranked third in the latest OSAAtoday 5A Coaches Polls. He also has a ton of personality. We asked Lange to review more than 20 random questions, then pick five and answer them as part of our recurring "Take Five" feature designed to offer a quick look at some of Oregon's most prominent high school sports standouts. You will enjoy his responses…]

OSAAtoday: What's the most interesting or unusual thing about you?
Lange: Even though I shoot right handed I'm actually left-hand dominant. Oh, and my hair. Can't forget that.
OSAAtoday: What kind of coach gets the best out of you as a player?
Lange: My dad was the type of coach who really got on me and held me to a higher standard. He coached me when I was young and didn't give me any slack or anything. That's the type of coach who gets the best out of me.
OSAAtoday: What is your first memory of the sport of basketball?
Lange: Before my first game my family, who were also my coaches, weren't sure what to expect. To their surprise I went and dropped 53-points and yeah, that was the start of my love of the game.
OSAAtoday: If basketball wasn't a major focus of your life, how would you be filling all that free time?
Lange: I'd definitely be a Pro Gamer or a family man. Gamer, because nobody can touch me in Call of Duty; or a family man because, you know. Family Over Everything. FOE.
OSAAtoday: Who is your celebrity crush and why?
Lange: Selena Gomez, no question. She just doesn't know it yet. Selena: hit me up @isaac_josiah and let's talk.