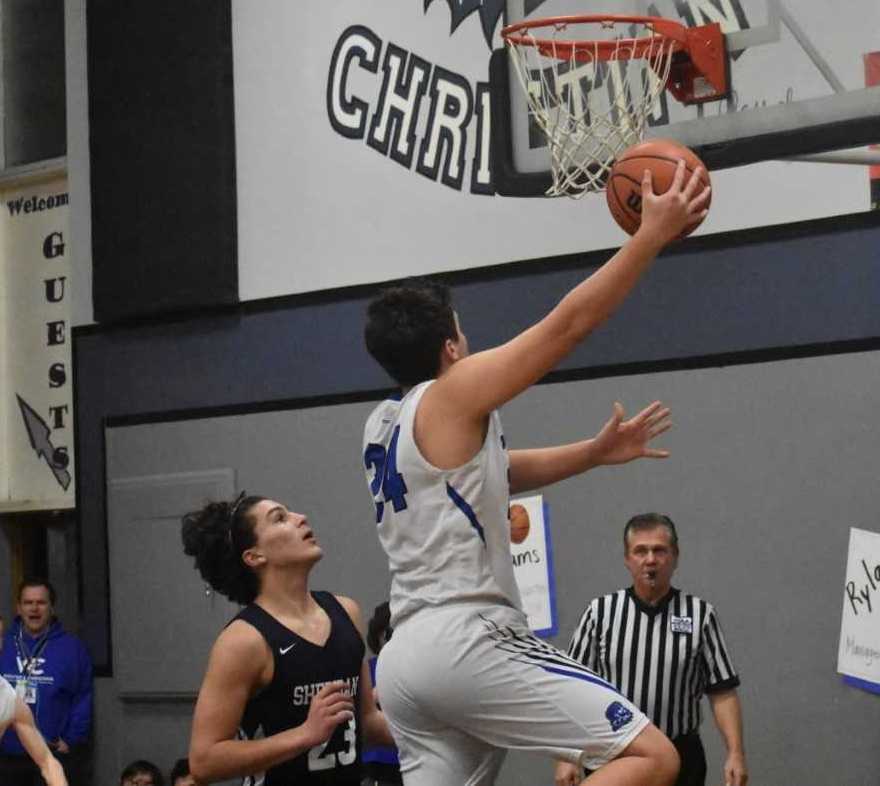 SALEM -- Once again, all roads in the 2A Tri-River Conference boys basketball playoffs will be going through Western Christian.
The No. 2 Pioneers made sure of that Wednesday night, locking up first place with a 79-53 home win over No. 5 Sheridan.
Senior guards Keaton Hull and Payton Richardson converted off turnovers early as Western Christian (22-1, 14-0) raced to a 15-point lead in the first quarter and never looked back. Hull and Richardson finished with 18 and 15 points, respectively.
The Pioneers shook off an early bout of fouls – eight in the first quarter – to dominate on defense.
"We weren't too disciplined, but we built it back up," Richardson said.
Sheridan (18-4, 11-3), which played the Pioneers tough in a 65-56 loss on Jan. 9, was unable to limit its turnovers and struggled in the hostile atmosphere.
"Their press, it is hard," said Sheridan senior guard Joey Daniel, who scored eight points. "From the start, you've got to keep the turnovers limited."
Western Christian extended its Tri-River winning streak to 30. The Pioneers, last year's 2A runner-up, can complete another perfect run through the conference with road wins over Gervais and Culver.
The Spartans are off until a Feb. 5 game at No. 7 Kennedy (17-6, 11-3), a battle of second-place teams. Sheridan lost at home to Kennedy 63-44 on Jan. 14.