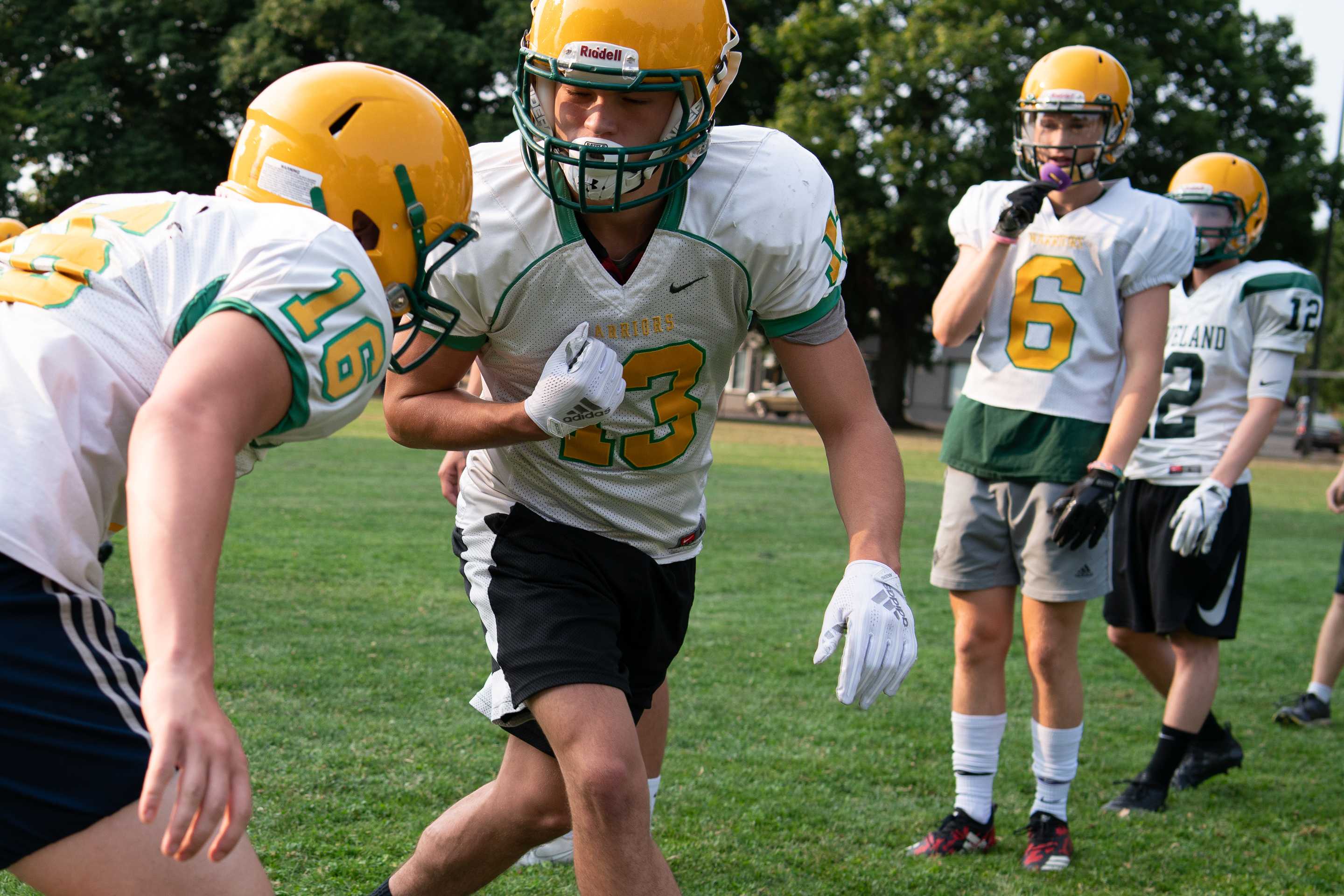 To play down or not to play down.
That was the question facing 35 football programs this season as the OSAA offered them the option to play down one classification.
Schools with two-year or four-year winning percentages of 22 or lower – as well as those that have played 12 or fewer in-classification games in the last four years – were given the chance to play down for the next two football seasons.
Of the 52 schools that met the criteria, 17 already were ticketed to move down based on adopted alignments. Of the rest, 24 decided to move down and 11 opted to stay put.
Class 6A schools Forest Grove, Wilson, Benson, Cleveland, McKay and South Eugene will play in Class 5A this season. Aloha, David Douglas and Roosevelt passed on the chance and will remain in 6A.
Forest Grove sees it as an opportunity to regroup after its program was limited to two teams last year for the first time in as long as anyone can remember. Instead of playing in the Class 6A Pacific Conference the next two seasons, the Vikings will be in Class 5A Special District 1.
"We've had two years in a row where we were kind of struggling as a program," Forest Grove athletic director Doug Thompson said. "Overall our numbers are low K to 12.
"We just saw it as a better fit for us. Obviously, our goal is to get back up and play with the rest of our Pacific Conference. We just felt like in the next two years it would be a good decision for our program and our kids to take this option."
Four schools from the Portland Interscholastic League met the criteria, but even though Wilson, Benson and Cleveland exercised their options to drop to Class 5A, Roosevelt decided to stay in 6A.
"Part of it is, over time, we're preparing our athletes to compete at that level," Roosevelt athletic director Sanjay Bedi said. "If we had chosen to go down, we might have lost some athletes to neighboring schools. We just wanted to make sure we could keep our kids and show them that we're committed to building a competitive football program.
"We in the building process, and down the road, that's where we desire to be."
The OSAA football ad-hoc committee did not define criteria for schools to move back up. It plans to address that issue following the two-year period.
"If you go .500, you're probably in the right place," Thompson said. "We'll just have to wait and see what two years is. Our ultimate goal is we'd like to be back competing in the same league we are in every other sport. But we're going to do what's best for our kids."
A look at schools in other classifications:
Class 5A – Crook County and The Dalles move to 4A; Hood River Valley, Parkrose, Springfield, North Eugene and Ridgeview remain in 5A
Class 4A – Siuslaw, Corbett, Hidden Valley and Madras move to 3A; McLoughlin remains in 4A
Class 3A – Creswell, Riverside and Warrenton move to 2A
Class 2A – Myrtle Point, Bonanza, Butte Falls/Crater Lake Charter Academy, Enterprise, Pilot Rock, Lowell, Oakridge, Union and Waldport move to 1A; Culver and Nestucca remain in 2A