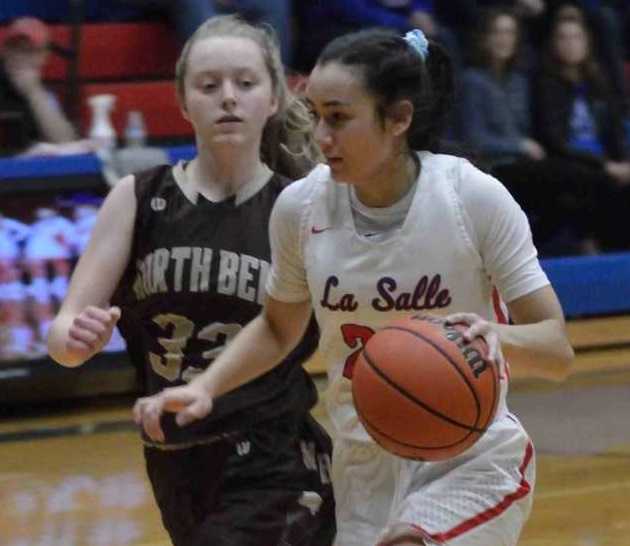 Mid-Willamette Conference champion Lebanon blitzed visiting Ridgeview 72-25 on Saturday to secure a berth in the eight-team OSAA / OnPoint Community Credit Union 5A girls basketball tournament next week in Corvallis.
Senior Paige Wombacher came off the bench to score a game-high 16 points, including two three-pointers that helped Lebanon stretch the lead to 37-13 at half.
Megan Miller added 14 points and Maddy Romeo made three three-pointers and scored 11 points for Lebanon. Ellie Croco contributed 11 points and eight rebounds.
Lebanon takes a 15-game winning streak into a quarterfinal against Crater.
Crater 41, Central 26: The host Comets came back from an eight-point, third-quarter deficit to earn a trip to state for the third year in a row and fourth time in five years.
Crater trailed 21-13 in the third quarter before turning the game around behind the defensive play of reserve guards Presley Robison and Taryn Dance. The Comets, who had 10 steals in the second half, scored 21 consecutive points to seize control.
Senior guard Sydney Gray scored 15 of her game-high 21 points during the decisive run, including all three of her three-pointers. For the game, she also had seven rebounds and four steals.
Faith Berry had 10 points to lead Central.
Churchill 59, Corvallis 38: Freshman Danika Starr poured in 27 points, Isis Smith had 11 points and four steals and Stella Scott added 10 points and five rebounds as the Lancers rolled.
Churchill advances to a quarterfinal against Midwestern League rival Springfield. The teams split two games this season.
Crescent Valley 46, Redmond 31: The visiting Raiders outscored the Panthers 11-2 in the third quarter to push the lead to 38-22 and coast to the win, ending a three-game losing streak.
La Salle Prep 69, North Bend 15: Alyson Miura had 19 points and five rebounds, Addison Wedin had 14 points and seven rebounds and Jessica Loboy added 13 points for the Falcons in the rout of the Bulldogs.
Wilsonville 92, Pendleton 41: The host Wildcats made 10 three-pointers and scored 82 points in the first three quarters in the win over the Buckaroos. Cydney Gutridge scored 18 points in the first half, making four three-pointers, as Wilsonville built a 49-19 lead.
The Wildcats got 13 points and five assists from Sydney Burns and 11 points each from Kayla Hieb and Renee Lee. Emilia Bishop added nine points and 11 rebounds.
Silverton 57, Putnam 36
Springfield 67, Hillsboro 39