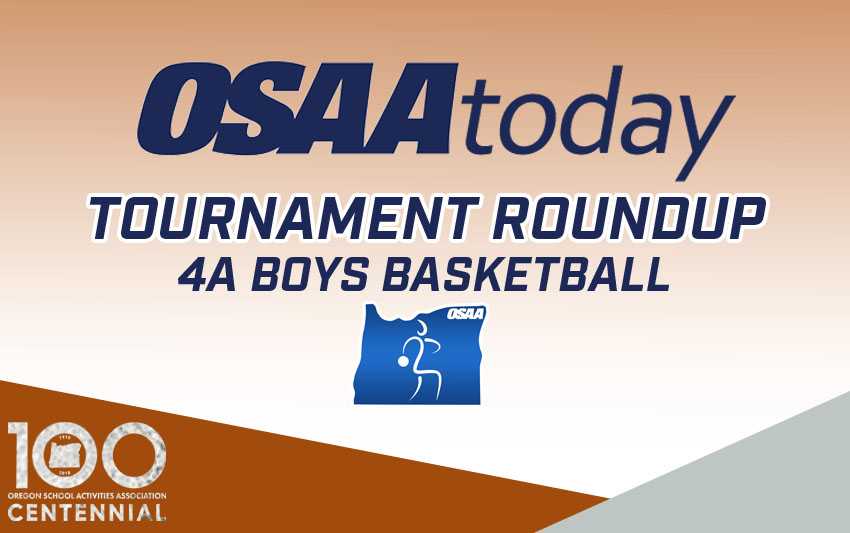 Thursday's quarterfinal games in the OSAA / OnPoint Community Credit Union 4A boys basketball tournament at Pacific University:
No. 1 Banks 51, No. 9 Marist 38: Banks defended its top seed with the win over the Spartans.
Senior forward Blake Gobel anchored Banks with 16 points and nine rebounds. Junior teammate Jacob Slifka shot just 2 for 10 from the field, but added nine points on 10 shots from the free throw line to finish with 13 points, while chipping in seven boards. The duo helped Banks dominate the post and rack up 22 points in the paint.
Marist junior guard JJ Anderson led the Spartans with 14 points on 4-of-9 shooting from three, but Marist struggled to control the inside and only managed 10 points in the paint on the game.
No. 3 Stayton 57, No. 6 Henley 53: Stayton's two-headed post monster helped the Oregon West Conference champions edge the Hornets.
Stayton's starting front court of 6-8 senior center Kaleb Anundi and 6-7 senior forward Riley Nichol, each scored 23 points and combined for 21 of their team's 30 rebounds. Henley was led by senior guard Andrew Reynolds, who contributed 19 points on 8-of-13 shooting.
Stayton led 20-9 after the first quarter, but the Hornets stormed back and outscored the Eagles 35-24 over the next two quarters. The comeback wasn't enough to overcome the Eagles, who held their ground in the fourth quarter to earn the victory.
No. 2 Seaside 75, No. 7 North Marion 50: Seaside forward Ryan Hague put on a show in the Seagulls' dominant win.
The junior caught fire for 29 points on 14-of-18 shooting and grabbed 10 rebounds. Senior guard Chase Januik added 16 points.
North Marion got 14 points and seven rebounds from junior guard Sergio Jimenez, but couldn't keep pace with Seaside's efficient offense. The Seagulls shot nearly 60 percent from the field to surpass their season average of 64.6 points per game. North Marion played Seaside much closer on Jan. 11, when the Huskies fell 58-57.
Woodburn 55, Marshfield 30: Game story here