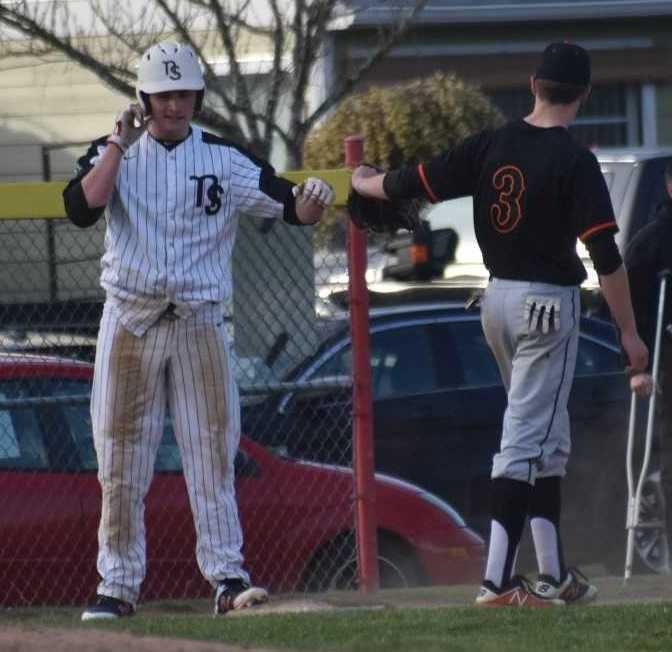 SALEM – Silverton erupted for five runs in the second inning on its way to an 8-3 win at North Salem in a 5A nonleague baseball game Tuesday.
The Foxes, who improved to 3-0, kept the heat on the Vikings with offensive execution. Senior outfielder Hunter Runion had four RBIs for Silverton.
"We got our lead-off guy on base and we went from there," Runion said. "We executed some bunts, keep moving people around and just keep rolling. Rubbing off on all of the other guys."
The big inning haunted North Salem (1-2).
"We gave up a five-spot. We can't give up innings like that. That's what kills us," senior Will Tsukamaki said. "If we didn't give up that five-spot, it'll be a 3-3 ballgame."
Tsukamaki went 3 for 4 and Cameron Kallhoff went 4 for 4 for North Salem. The Vikings produced baserunners and got them into scoring position throughout the game, but the Silverton defense stepped up big in key moments.
North Salem led 2-0 in the first inning but didn't get its third run until the seventh inning.
Even though both teams will play in the Mid-Willamette Conference this season, Tuesday's contest was a nonleague game. The teams will meet in two league games to finish the regular season May 15 and 17.
"It's good to see what we both have now and it should be a good series when we play them," Runion said.
North Salem is getting a taste of its new 5A competition after coming down from 6A this season.
"I thought we hit their pitchers well, and the only thing we didn't do well is field," Kallhoff said. "I don't think we had too many mental errors on the field, which is good.
"I think the thing that decided the game was mistakes, when they happened and how often they happened. We made mistakes in bad times and we made more mistakes than they did, and I think that showed."