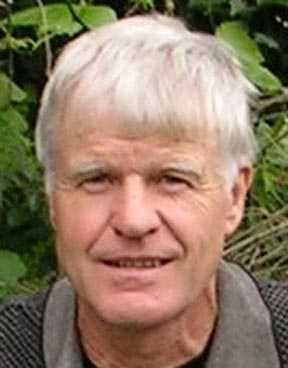 Bill Franzke is no stranger to track meets at Madison High School. The Senators' head coach for 30 years has certainly seen more of them than anyone else.
Even the track is named after him.
Next Friday is Madison's annual Bill Franzke Invitational, and this year he will experience it from a new angle – as an opposing coach.
In his retirement, Franzke joined the coaching staff at Centennial, where he works with the hurdlers, triple-jumpers and high-jumpers. His son, Luke, is the Centennial girls head coach.
It's an arrangement that has lasted six years.
"My son, Luke, told me he was applying for the job at Centennial and said, 'I want to hire you,'" Franzke said. "I said, 'Gee, I don't know. I might have to think about it and pray on it.'"
It wasn't much of a deliberation. Franzke has maintained a passion for track and field since his high school days at Grant, and later, at Portland State.
He became the track coach at Madison in 1968 and among his myriad of duties there he oversaw and nurtured the annual PIL Relays, one of the longest-running track meets on the West Coast.
Franzke's high point at Madison came with the school's one and only boys state championship in 1986, a title shared with McKay when both teams scored 36 points. McKay's Gus Envela and Madison's Leon Lincoln dominated the state championship meet that year.
Franzke retired in 1998 and stayed on at Madison for a couple more years as an assistant.
Soon after, the track was named for him. And Madison's home invitational had Franzke's name attached to it.
Franzke has attended the meet numerous times to hand out awards and trophies.
But April 5 will be bring his first appearance as an opposing coach.
"It is kind of strange," he said. "Kind of like, I'm Benedict Arnold."
At least he will have no trouble blending in. Centennial and Madison where similar colors: light blue and red.
Franzke's expertise in the hurdles have helped Centennial become a consistent player in those events at the Mt. Hood Conference district meet, and the state championships.
His current standout, Oregon State-bound senior Madison McHone, was the 6A runner-up in the 100-meter and 300-meter hurdles last year and also fourth in the high jump. That's 21 state-meet points returning to the Centennial girls lineup.
In the pursuit of something special in 2019, Franzke remains as committed to his athletes as always.
"It's just as exciting, and nerve-wracking, as ever," he said.
Doug Binder is the editor of DyeStat.com