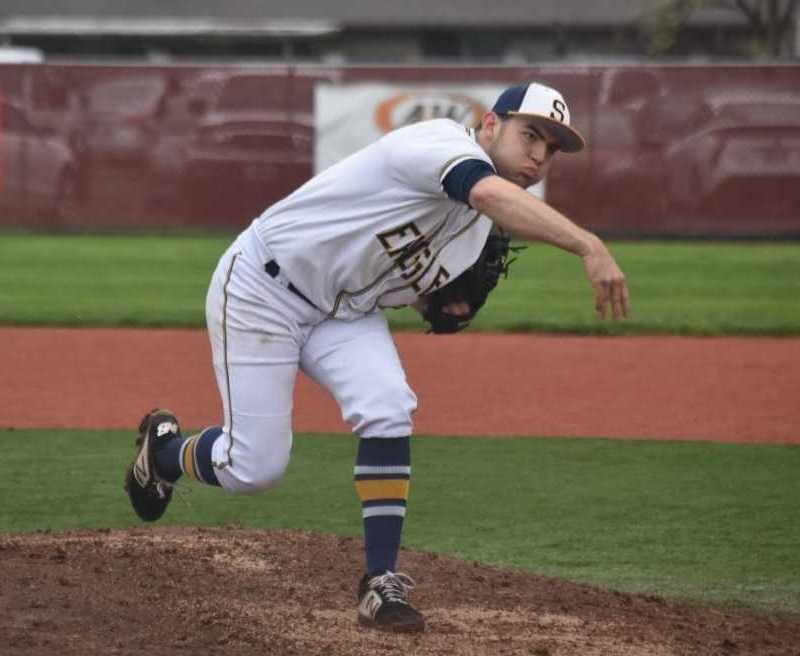 STAYTON -- The streak is over.
Stayton's baseball team ended a 37-game Oregon West Conference losing streak Monday with a 9-5 home win over Woodburn.
The last time Stayton had won a conference game was a 4-3 victory over Cascade on May 11, 2016. The Eagles' 14-2 loss to Philomath to close out the season two days later started the losing streak.
Senior Donovan Stanley was a freshman on varsity the last time the Eagles won a league game. The victory brought up mixed emotions for him, he said.
"I mean I'm glad we won, but it's just been a long time coming. It's been hard," Stanley said.
After Stayton (4-12, 1-9) took a 2-0 lead in the first inning on two bases-loaded walks, Stanley hit a two-run single to make it 4-0.
Junior pitcher Jared Mitchell turned in another solid performance for Stayton, striking out 10 in six innings. He described the win as a long time coming for the Eagles as individuals and as a team.
"I'm thrilled," Mitchell said. "t's so nice to be able to finally get that league win that we've been wanting the last three years. Two for me. We've been right there all season and to be able to come out on top, it's amazing."
Freshman Tanner Manning hit an RBI single in the fourth inning to make it 5-1, answering an RBI double by Woodburn senior Michael Masters in the top of the inning.
Stayton added four runs in the sixth to open a 9-2 lead. Mitchell, Manning and senior Tanner Goodman all recorded RBI singles and senior Kaleb Banes drove in a run on a sacrifice.
Woodburn scored three times without recording an out in the seventh to pull within 9-5, but sophomore reliever Danner Salisbury closed out the Bulldogs (4-8, 0-7).
Manning finished 3 for 3 in the game and joined Goodman, Banes and Stanley as Eagles with two RBIs each. Woodburn junior Carter Nelson went 2 for 3 with an RBI.