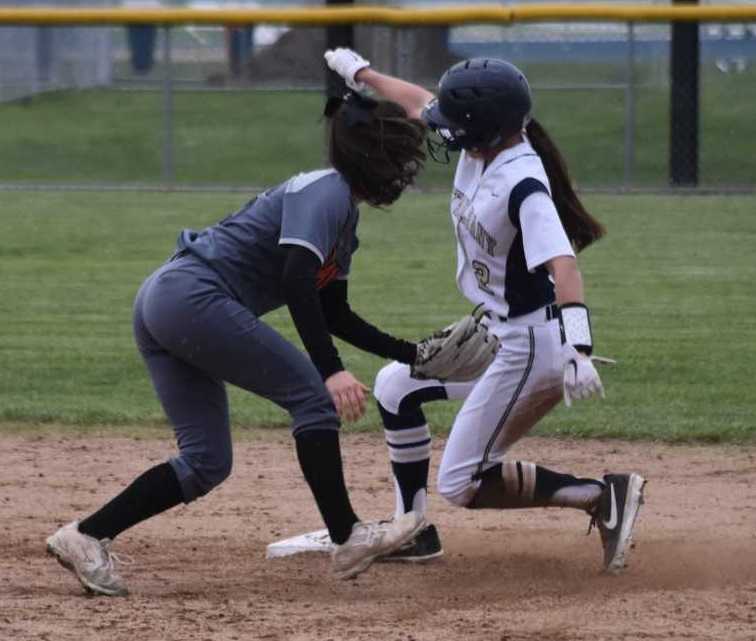 ALBANY -- Third-ranked West Albany rallied from a four-run deficit to beat No. 7 Dallas 14-5 in a Mid-Willamette Conference softball game Friday.
Trailing 5-1, the host Bulldogs (12-2, 5-0) scored three runs in the third inning and got solo home runs from senior Danielle Sally in the fourth and sophomore Ellie Babbitt in the fifth to take a 6-5 lead.
West Albany added eight runs in the sixth inning, combining two hits with three walks and four errors to pull away from the Dragons (8-5, 3-2).
"The energy. It was a giant snowball and we just kept it going," Babbitt said. "Miracles happen when we're all excited."
Dallas sophomore Maddie Doig said the sixth inning "was frustrating. It was one of those that'll get you down. But you've got to learn how to bounce back and shut the door when we're ahead."
Added Dallas coach Brandi Jackson: "I felt like it was a great ballgame up until that inning where we beat ourselves, unfortunately. So we just got to learn how to compete and stop the bleeding and not let the errors be a domino effect."
With their fifth consecutive win, the Bulldogs maintained their one-game lead over second-place Central (7-7, 4-1), which beat Corvallis 11-1 on Friday.
"I'm really excited," Babbitt said. "All I wanted is for us to win every single game with passion. Outside of a couple of slip-ups we've had -- a couple of slip-ups where we didn't win or as big of win as we wanted it to be -- every time that happens, we bounce back and pound the next team. So that's all I cared about is that we're learning from our mistakes and still winning."
West Albany senior Mahayla Gamble had two RBIs and picked up the win in the circle, recording six strikeouts. Sophomore Presley Jantzi had three hits for the Bulldogs.
Dallas senior pitcher Kaelynn Simmons went 3 for 3 and had seven strikeouts. Junior Zoe Withlow drove in two runs.