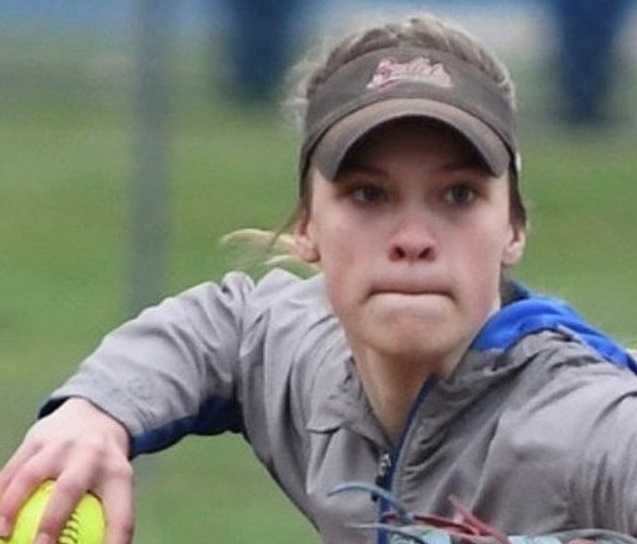 For a McNary softball team that starts four sophomores and three freshmen, the first month of the season was a rough go.
Coach Kevin Wise had requested a tough nonleague schedule, and the young Celtics were suffering some growing pains, going 2-5 against teams currently ranked in the top 10 of the OSAAtoday 6A coaches poll.
"We had quite a few games where we had one bad inning," Wise said. "But we were still hanging with all these really good teams."
The early lessons seem to be paying dividends for McNary. The Celtics (13-7, 7-1) have won six in a row – outscoring their foes 85-18 -- and vaulted to the top of the Mountain Valley Conference.
"It took us a few weeks, but I think they've kind of figured it out," Wise said. "We've eliminated that one bad inning. We kind of figured out that we can't score a few runs and then get complacent."
McNary's offense has been on fire, led by sophomore shortstop Taylor Ebbs. She is hitting .636 with eight doubles, five triples, five home runs and 50 RBIs, slugging at a 1.136 clip.
"Honestly, she's on another level," Wise said. "I've never seen a kid who sees the ball as well as she does. Whatever they give her, she will work with it. She's just a phenomenal player. She's so athletic. You could put her anywhere on the field and she's going to shine."
The 5-foot-8 Ebbs was first-team all-conference as a freshman, when she hit .548 and drove in 45 runs. A center fielder for her Northwest Bullets club team, she utilizes her strong arm on the infield for McNary.
"I had one coach tell me, 'I would love to take a video of her to show my girls,'" Wise said. "The way she comes through the ball, her throwing, it's textbook."
Her play is reminiscent of former McNary star Hailey Decker, the 2011 and 2012 6A player of the year who played at Nebraska and Oregon. Decker hit 27 home runs and drove in 150 runs in four varsity seasons.
"I'm a little biased just because I've had Taylor, but I would say if Taylor keeps going and she doesn't get injured, I think she could be better than Hailey," Wise said of Ebbs, who also plays volleyball.
After going 17-9 and losing in the first round of the playoffs last year, the Celtics brought back five starters in senior pitcher Faith Danner, junior center fielder Alexa Cepeda and three sophomores – Ebbs, third baseman Kate Ronning and second baseman Abbi Covalt.
Ronning (.469), Cepeda (.458, 34 runs) and Danner (.380, 26 RBIs) are having big seasons. Danner, who hits cleanup behind Ebbs, had 13 RBIs in four games last week.
"It's not really helping teams when they walk Taylor because Faith is making them pay," Wise said. "She's been able to get hot at the right time. She kind of came out of the blue lately."
Wise said he worried that his young players would get discouraged by the tough early-season losses, but they powered through it and "now it's paying off." It's the kind of thing that sets them up for success in coming seasons, especially considering the talent that is in the pipeline.
"If they stick together and keep working, I think within the next couple years we could make some noise," Wise said.