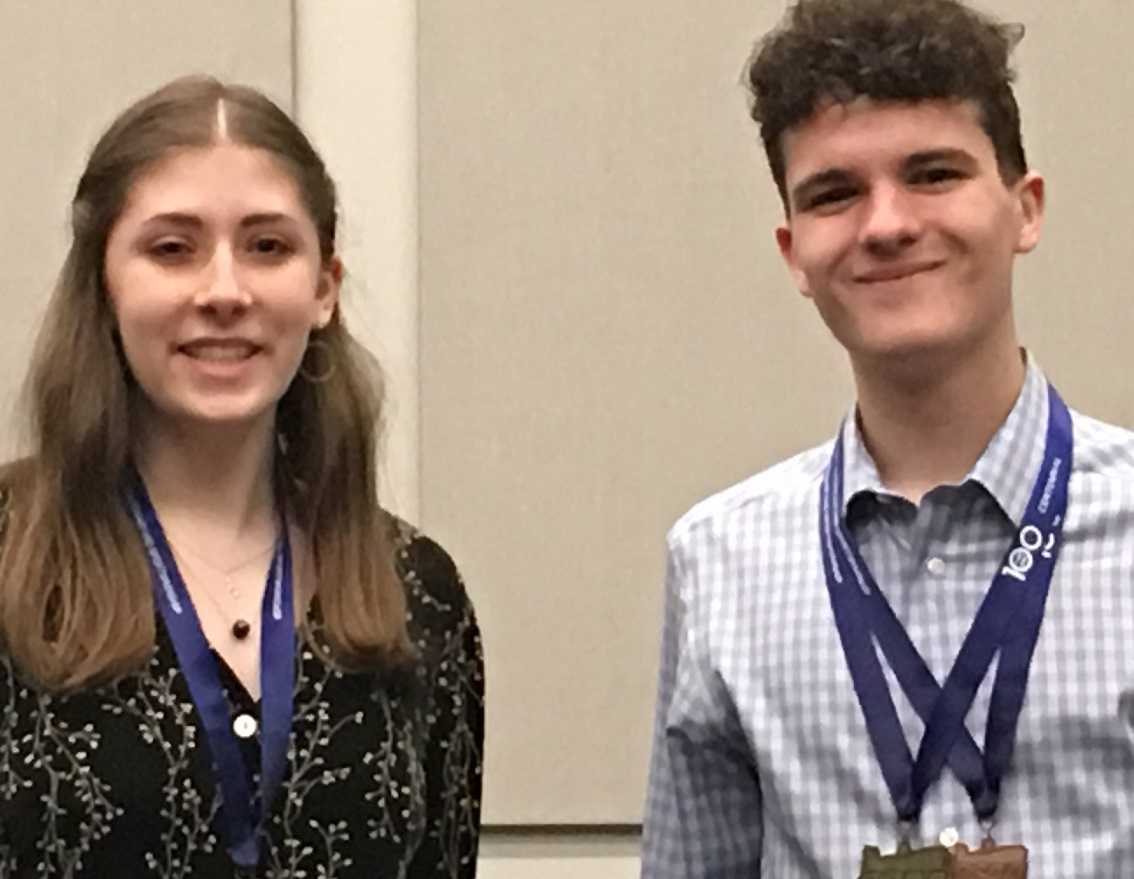 The OSAA/OnPoint Community Credit Union solo music championships were Saturday at Pacific University in Forest Grove.
Students from across the state competed in 26 musical categories after months of preparation for their musical selections. All of the competitors qualified at regional events. The top five in each category won medals.
Gresham and West Salem each had three winners. Gresham's champions were Camille Baptiste (alto voice), Troy Chittock (baritone voice) and Kayla Berlinger (mezzo voice); West Salem's were Anthony Bolden (low saxophone), Logan Krause (mallets) and Dylan I'Anson-Yount (orchestral snare).
Grant's Zoe Beyler medaled in three categories. She was state champion in timpani and second in both mallets and orchestral snare.
Individual champions:
Alto Voice: Camille Baptiste, Gresham
Baritone Voice: Troy Chittock, Gresham
Bass Viol: Daniel Meyer, David Douglas
Bass Voice: Jared Bower-Solomon, North Bend
Bassoon: Derek Lund, Reynolds
Cello: Charlie Jarvis, Grants Pass
Clarinet: Aubrey Folwick, David Douglas
Euphonium: Michael McCann, Southridge
Flute: Iris Fu, Crescent Valley, and Israel Perez, South Salem (Co-Champions)
French Horn: Kacey Whitfield, McNary
High Saxophone: Noah Lindsay, Southridge
Low Clarinet: Samuel Zhou, Lincoln
Low Saxophone: Anthony Bolden, West Salem
Mallets: Logan Krause, West Salem
Mezzo Voice: Kayla Berlinger, Gresham
Oboe: Ben Price, Grant
Orchestral Snare: Dylan I'Anson-Yount, West Salem
Rudimental Snare: Alec Donn, Clackamas
Soprano Voice: Ellie DeLoretto, Sprague
Tenor Voice: Sebastian Alcobendas, Tigard
Timpani: Zoe Beyler, Grant
Trombone: Ned Harlan, South Salem
Trumpet: Josh Parr, Summit
Tuba: Jason Liu, Blanchet Catholic
Viola: Randy Zhang, Lincoln
Violin: Max Ball, Lakeridge
-- Tom Muller