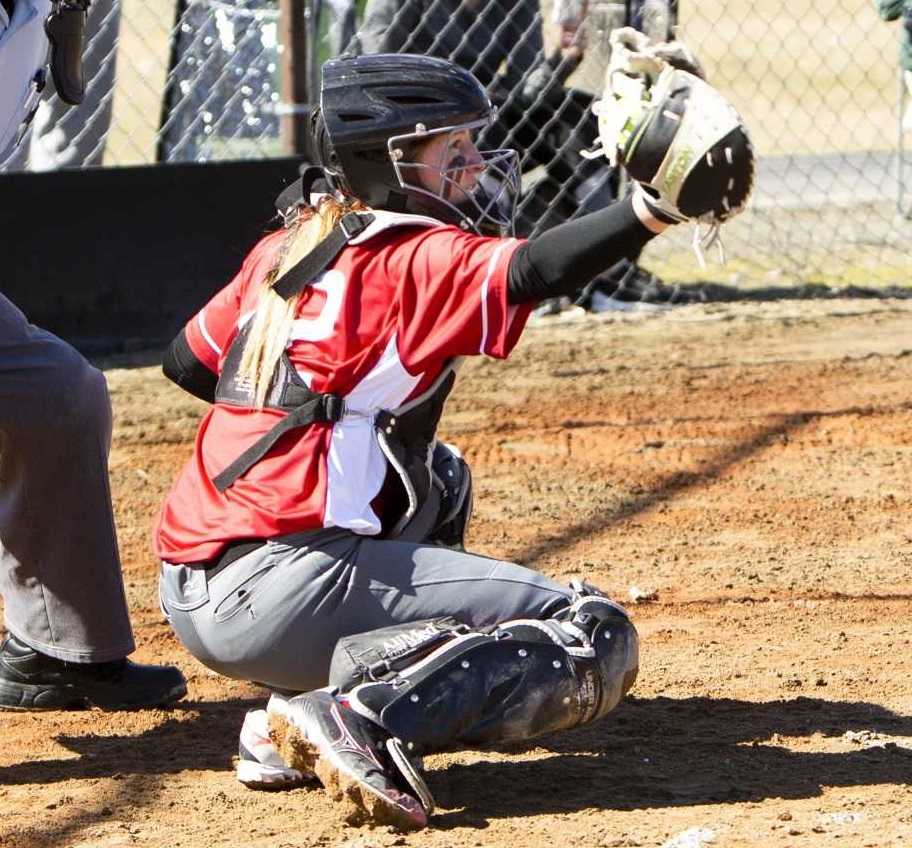 Coming off an appearance in last year's 3A softball quarterfinals, Grant Union figured to be a serious player in its move to 2A this season.
But the Prospectors – ranked No. 1 in the latest OSAAtoday 2A/1A coaches poll – knew they would have their hands full in a tough Blue Mountain Conference that includes No. 4 Union / Cove and No. 5 Weston-McEwen.
"I didn't mind being 3A, but I'm not going to lie to you, this 2A competition is tough, especially on this side of the state," Grant Union coach Zach Williams said. "I knew it was going to be a really tough league. To be honest, at the start of the season, I wanted to make it to the state playoffs."
Grant Union (21-2, 11-1), which co-ops with Prairie City, edged Weston-McEwen (17-3, 10-2) and Union / Cove (16-6, 9-3) to win the conference title. The team's only losses were 5-3 in nine innings to unbeaten Clatskanie, the top-ranked team in 3A, and 2-1 to Union / Cove.
The Prospectors are hitting .394 and averaging 13.1 runs per game. They are led by senior catcher Hailie Wright (.545, three home runs), senior shortstop Madison McKrola (.528, 41 RBIs), senior first baseman Marissa Smith (.380, 26 RBIs), junior outfielder Taylor Allen (.355, seven home runs, 26 RBIs) and sophomore second baseman Jordyn Young (.366, four home runs).
"I have nine girls who can hit the ball hard," Williams said. "Normally in 2A you've got four or five girls who can really hit, but I feel like I've got nine girls, every time they're at the plate, who've got a shot at doing something good."
The left-handed Wright, an all-state volleyball and basketball player, is one of the state's best athletes. Her twin sister, Kaylee, does not play on the team but excels in track and field, leading 2A in the 100 meters and javelin.
Grant Union returned four starters from last season in Hailie Wright, McKrola, Allen and senior pitcher Macy Strong, who has carried much of the workload after three pitchers graduated and junior Shaine Madden suffered a torn ACL in volleyball.
"Macy's been unbelievable," Williams said. "She's not necessarily overpowering, but she has good spin on her pitches and she hits spots and changes speed, and gets ahead."
The Prospectors lost to Clatskanie 7-6 in the 3A quarterfinals last year and were eager to avenge that defeat when they faced the Tigers on March 25. Clatskanie threw out the potential winning run at home plate in the bottom of the eighth, however, and scored twice in the ninth for a 5-3 win.
"I don't mind losing to a better team. They're a great team," Williams said of the Tigers. "Their team chemistry and the way they fight for each other, that's what we wanted out of the season, to win games and lose games together. And that's what we've been able to do differently this year, which is awesome."
Grant Union showed its resiliency in a doubleheader against Union / Cove. The Prospectors lost the first game 2-1 and fell behind 11-1 in the third inning of the second game before rallying to win 15-14 on a wet, windy day. Young and Allen hit back-to-back home runs in the fifth inning and senior outfielder Kori Jo Girvin threw out the potential tying run at home plate to end the game.
The Prospectors switched from 2A/1A to 3A in 2015 when it agreed to a co-op with Prairie City and Dayville and moved back after dropping Dayville.
Williams, who has coached many of the players on youth teams since they were eight or nine years old, was excited about the possibilities when he took over as coach last season.
"My expectations are always high," Williams said. "But I've learned to temper that and focus on the process."
Top-seeded Grant Union takes a 13-game winning streak into a second-round playoff game May 22 against either No. 16 Lost River or No. 17 Colton.