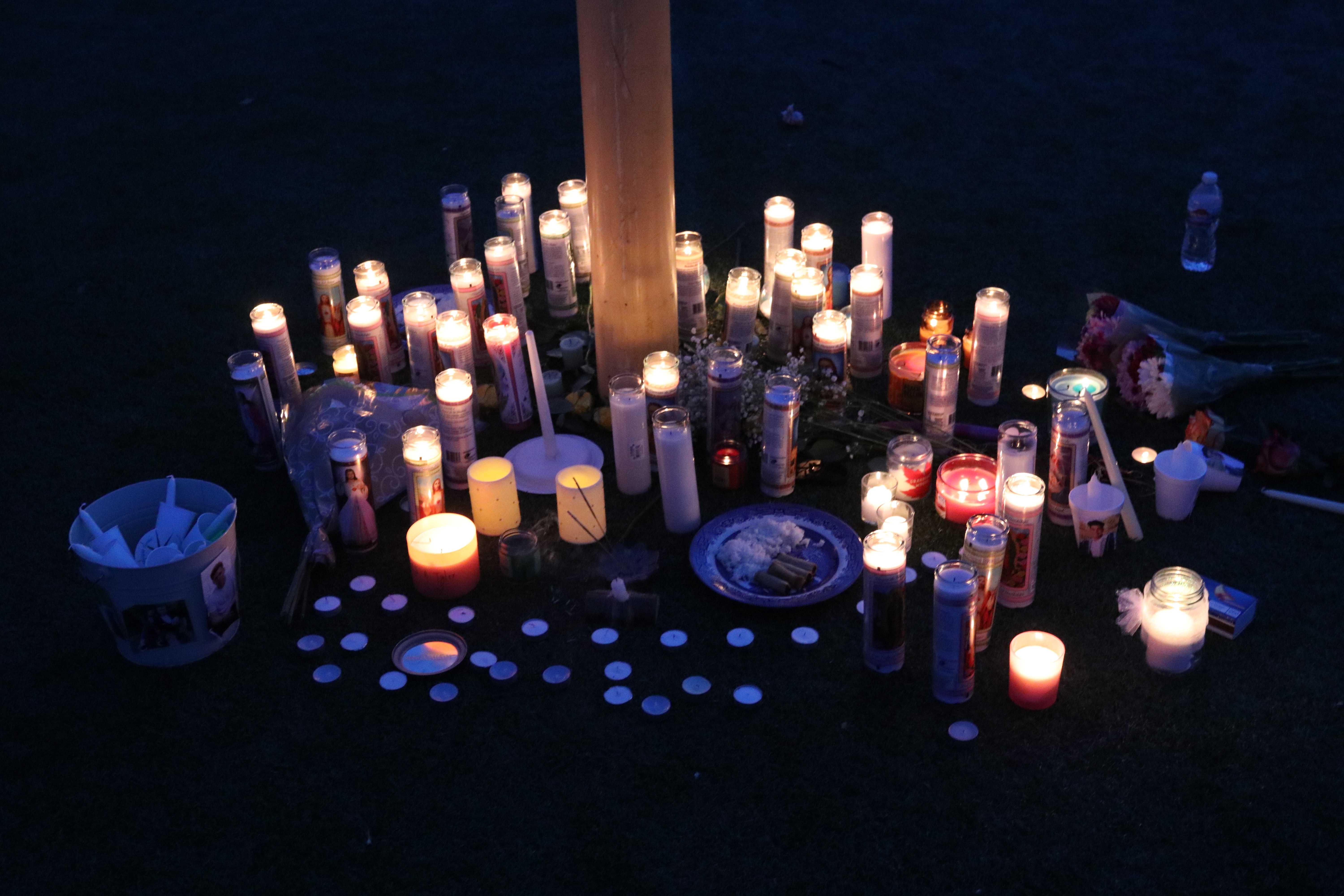 The Southridge High School community is mourning the loss of Eric "EJ" Santos and Tyler Bracken, 2019 graduates who were members of the football program.
Santos and Bracken passed away in a car accident Thursday. According to a police report, the crash occurred as Bracken attempted to pass multiple cars on a blind corner on Highway 211 near Molalla.
Santos was pronounced dead at the scene. Bracken passed away a day later at OHSU Hospital after being pulled off life support.
Both were set to play college football this fall. Bracken, a lineman for the Skyhawks, was headed to Pacific University. Santos, a running back and linebacker, planned to play at College of the Desert in Palm Desert, Calif.
In the days following the accident, social media was filled with posts and condolences from friends, family and others who knew Santos and Bracken. Southridge's football team has received an outpouring of support from other programs.
Friday night, students and staff gathered at Southridge for a candlelight vigil at the football field. Two memorials stand near the goal posts.
Saturday, a GoFundMe page was created to help support the Bracken family with medical bills and funeral costs. By Monday afternoon, the page had raised $12,766, surpassing the $8,000 goal.
"The family is still waiting for the final step -- his organs to go to many recipients -- (including his very strong heart! -- it won't stop beating -- it will live on.)," page organizer, Karla Wolf, wrote. "Thank you to all the love and support from all the community! Thank you to all the amazing hospital staff! Melissa would like to give a heartfelt thanks for all the loving support during this tragic time as we all grieve the loss of Tyler & EJ."
A memorial service for both Santos and Bracken is scheduled for July 22 at 6 p.m. at Westside A Jesus Church in Portland.
Kyle Pinnell is a student at Southridge High School