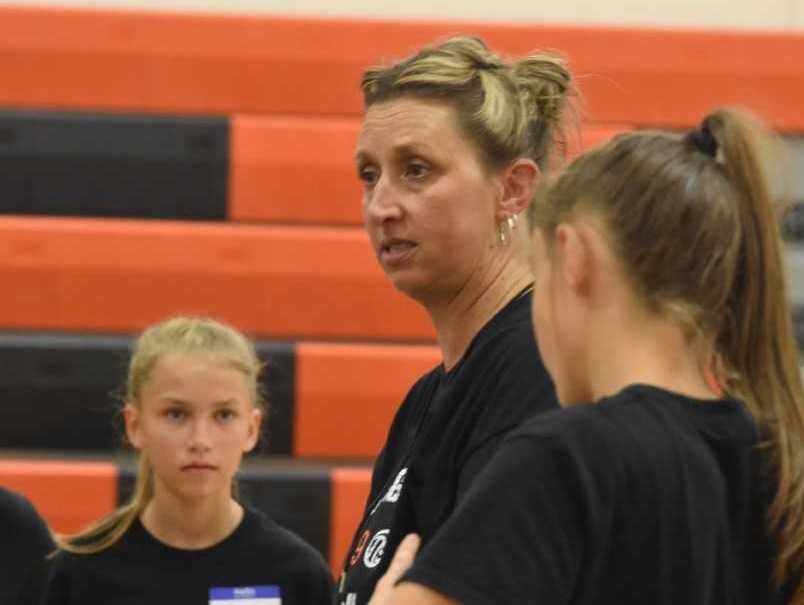 Lori Ramsay wants to bring a club volleyball mentality to Scio in her first season as the team's coach.
"In club, you never know who you're going to face," Ramsay said. "So in high school, I want the same mentality. It doesn't matter if you're playing Dayton, Amity, whoever … we're going to walk into the gym like we don't know them and play the best that we can."
Ramsay, the managing director of Santiam Canyon Volleyball Club since 2014, was an all-American at Western Oregon University in 1993, when she was known as Lori Beebe. She becomes the third coach in three season for the Loggers, following Kate Trimble and Cheyenne Summers.
Trimble took Scio to the 3A playoffs in 2016 and 2017 before leaving for 5A Silverton. Summers led the Loggers to a 14-8 record last season.
Ramsay's daughter, MaKenna, is entering her sophomore year in the Scio program. Ramsay has another daughter entering sixth grade.
"One thing that I did promise this program when I took the job is that this is long term," Ramsay said. "I want to see this program long term be the success that it can be.
"I pledge my allegiance, so to speak, to Scio and to this program. And that's why I have both the seventh- and eighth-grade coaches here, and we're talking the same language."
Ramsay is putting an emphasis on developing youth players.
"I'm looking to the future without compromising my team now," she said. "I want my team this year to be amazing, but I want to be working and building what the next years are going to look like."
-- Jeremy McDonald
Dunn leaves Days Creek: Ron Dunn, one of the state's all-time winningest volleyball coaches, has resigned from his position at 1A Days Creek.
Dunn went 656-189 with four state championships in 33 seasons at Days Creek, ranking him sixth on the state's all-time wins list. He coached the Wolves from 1983 to 1997 and from 2001 to 2018, winning state titles in 2002, 2003, 2011 and 2013.
"It was just time," Dunn told the Roseburg News-Review. "It was super tough, but I've got some other things I'd like to do."
Gloria Kruzic and Rachel Matchette, former Days Creek players who were assistants under Dunn, will take over as co-head coaches.
"I've had so much fun with Gloria and Rachel, and I think they're going to do great," Dunn said.
Struck back to Cowgirls: Crook County is reconnecting to its championship tradition with the hiring of Kristy Struck as coach.
Struck was a longtime assistant of Rosie Honl, who won eight state titles in 22 years with the Cowgirls before retiring after the 2017 season. When Honl left, so did Struck.
But after one season under coach Baylee Dunkel, Struck has returned as Crook County's head coach.
"I think that (the players) want something different for themselves and each other," Struck told the Central Oregonian.
The Cowgirls went 20-12 and made the state tournament last season in their move from 4A to 5A.
Campbell out: Anne Campbell has stepped down as the coach at 1A North Douglas, replaced by Emily Reed.
Under Campbell, the Warriors had not lost a regular season league match since 2013. She was head coach for 11 seasons, leading the team to the 1A final in 2016.