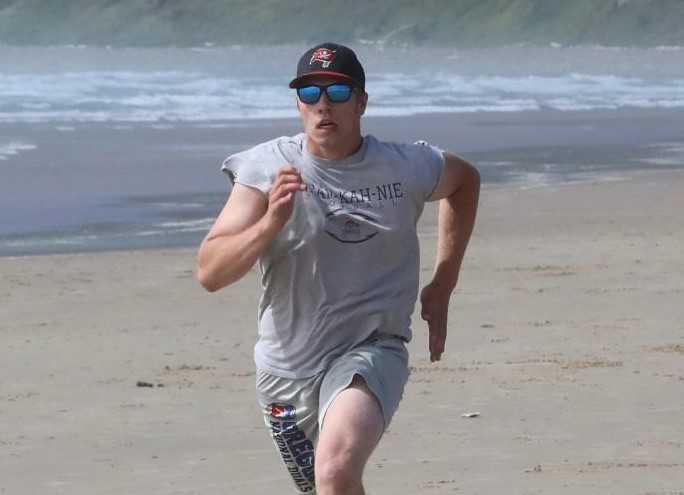 As restrictions gradually ease for high school sports training this summer, coaches must resist the temptation to make up for lost time and proceed cautiously with athletes, many of whom are returning from an extended period of inactivity.
That's the overarching message in a document released by the Korey Stringer Institute and endorsed by the National Federation of State High School Associations (NFHS).
"There is no meaningful season that's going to start at any time within the next month or two," said Dr. Mick Koester, chair of sports medicine advisory committees for the OSAA and NFHS. "There's no hurry to try to, quote-unquote, whip them back into shape. We've got plenty of time to do that. What we want to do right now is avoid injury."
The consensus statement – also backed by the OSAA, Oregon Athletic Coaches Association, Oregon Athletic Directors Association and Oregon Athletic Trainers Society – underscores the importance of safety in conditioning athletes and suggests guidelines for incremental increases in activity.
The OSAA has released an overview of the consensus statement on its website. The one-page memo is a collaborative effort by Sam Johnson, who is on the athletic training public health faculty at Oregon State, and Koester.
"We shot that out to everybody so they have kind of one-stop shopping, basic principles that we need to keep in mind," Koester said.
"Our No. 1 concern about high school athletes anymore is that they're doing too much. But now we've got kids who haven't been doing anything for a couple months. What's the potential for injury, or heat stroke, that sort of stuff, when they get back to activity?"
According to the memo, coaches should not conduct tests for fitness and maximal lifts in the first two weeks of return to activity. Such tests "typically lead to injury after an extended period of inactivity," Koester said.
"And if it's too hot outside, it can lead to significant heat illness," he said. "Same thing for maximal lifts. There's no reason kids should be maxing out in that first week or two when they haven't been lifting for a couple months. It just sets the stage for injury."
The memo outlines a "50/30/20/10 rule" for conditioning activities.
Coaches should reduce the volume and/or workload of the activities by 50 percent in the first week, 30 percent in the second week, etc., until returning to normal in the fifth week. Rather than running the risk of overworking athletes, coaches should assume that all of them are starting out from the same level of deconditioning.
"These next 4-6 weeks should be a slow increase in volume and intensity of workouts," Koester said.
The same gradual increase should apply for "FIT" resistance training activities. The memo offers guidelines for the first two weeks for frequency, intensity relative volume, and time of rest interval.
Coaches should be training athletes to reach a base level in four or five weeks, and work backward from there, according to Koester.
"Four to five weeks does not mean optimal conditioning for these kids, it means back to where you'd want them to be at the beginning of the season," Koester said. "You're just kind of getting them at that point to start really pushing them, from a fitness standpoint."
Also, the statement recommends that multi-sport athletes should not participate in multiple training sessions per day in the first two weeks.
"We don't want football, basketball and baseball saying, 'OK, you need to work out from 7 to 9, 11 to 1, and 3 to 5, which probably happens way too much at other times," Koester said. "We're trying to limit that, at least at this standpoint."