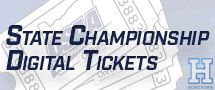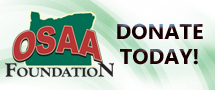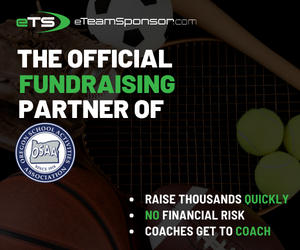 6A Girls Cross Country Championship Qualifications

6A Girls Cross Country
Team Automatic Qualifiers - Fourteen teams automatically qualify for the OSAA Cross Country State Championships. These teams are based on league / special district meets on or before Saturday, October 29. Each league / special district determines how they select their two allotted championship spots.

PIL - Lincoln, Franklin
Metro - Jesuit, Sunset
Pacific - Sherwood, McMinnville
Mt. Hood - Central Catholic, Clackamas
Three Rivers - Lakeridge, Lake Oswego
Central Valley - West Salem, South Salem
Southwest - South Eugene, Roseburg

At-Large Qualifiers - Four additional teams will qualify for the OSAA Cross Country State Championships. These teams will be determined by the selection committee after the district meets have concluded. Seeding Criteria

At-Large #1 - Grant
At-Large #2 - Ida B. Wells
At-Large #3 - Tigard
At-Large #4 - West Linn

Individual Automatic Qualifiers - Any individual in the top fourteen across the line, not a member of a qualifying team, will qualify as an individual for the state championships. If all of the top fourteen individuals are members of qualifying teams, no additional individuals will be added. PIL - Iris Stasiuk (Cleveland), Milla Carroll (Cleveland) Metro - Erin Corgrove (Southridge), Aubrey Culligan (Mountainside), Mira Garland (Mountainside), Sonja Jones (Westview) Pacific - Dominique Eszenyi (Newberg), Morgan Boddy (Liberty), Isabelle Pruss (Glencoe), Abigail Wheatley (Newberg), Averie Duyck (Glencoe), Adonia Weis (Glencoe) Mt. Hood - Alyssa Stumbo (Barlow), Susan Mcgaughey (Sandy), Madeline Pizzuti (Nelson), Maddy Cooper (Sandy), Peyton Trickel (Barlow) Three Rivers - Sadie Drucker (St. Mary's), Karys Gates (Tualatin), Lydia Dale (Oregon City), Raquel Flores (St. Mary's) Central Valley - Nelida Dalgas (North Salem), Sara Abbott (Sprague), Jocelyn Schnurbusch (McNary), Kaydence Nguyen (Sprague) Southwest - Reese Meager (North Medford), Marisela Villa (North Medford), Eleanor Nichol (North Medford), Karalyn Gilbert (Sheldon), Skylar Willow (Sheldon)
Ties - for final team or individual qualification spots shall be broken by the league/special district prior to submitting the official state championship entry to the OSAA.